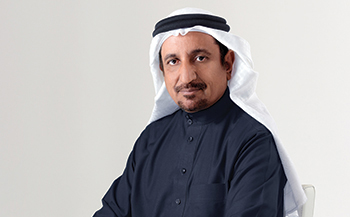 Al Mady ... trailblazer
Al Mady will long be remembered for the role he played at the giant Saudi Arabian chemical, metals and fertiliser producer, driving growth and internationalisation
Mohamed Al Mady, the outgoing Sabic CEO was called to lead Saudi Arabia's Military Industries Corporation. In 17 years he has transformed Sabic into a global powerhouse and left an indelible mark on it, charting a course through critical periods of development and change.
Al Mady, who stepped down in mid-February, having been appointed by royal decree to lead Saudi Arabia's state-controlled Military Industries Corporation, will long be remembered for the role he played at the giant Saudi Arabian chemical, metals and fertiliser producer, driving growth and internationalisation while ensuring that the company and its subsidiaries contributed extensively to economic and social development in the kingdom.
Al Mady has been a figurehead at Sabic and in the Gulf petrochemical industry for so long that it is difficult to see who might eventually replace him in those roles. Yousef Al Benyan has been appointed Sabic's acting CEO. The petrochemical industry in the kingdom is changing and becoming more broad-based. The challenges for Gulf Cooperation Council (GCC) chemical companies are changing as well.
Al Mady's mark was made at Sabic over decades. He started with the company in the late 1970s when it had just a handful of employees. He was appointed by the Saudi government as Sabic's CEO in 1998 replacing Ibrahim I billion Salamah at a time when the company's production capacity was increasing rapidly. At the time, it was on the crest of a construction wave and the handover was taken slowly.
Sabic was established to help monetise the gas associated with the kingdom's oil production. The degree of scepticism from established western producers in the years that followed as to the company's ambitions to build petrochemical plants in the kingdom was significant. But Sabic's rise – to be the fifth largest chemicals producer by sales in 2013 and one of the most influential chemical and polymer producers around – has been spectacular.
The early battles were over feedstock advantage, and the challenges were to develop the company's process engineering, marketing and managerial capabilities. Later, they were over research and technical development.
Central to the remit of the company was the "Saudisation" of its many functions – in other words, the fleshing out of the company's workforce with well-trained Saudi nationals. Creating a petrochemical player from scratch was no mean feat for the Sabic. While Al Mady was CEO, the firm's asset base grew nearly fourfold to SR339 billion ($90 billion) and its sales revenues and profits accelerated. Annual sales were just SR27 billion in 2000. They were SR189 billion in 2013.
Sabic's net profit fell by 7 per cent last year, a consequence of the steep fall in petrochemical prices, particularly in the fourth quarter. But a 2014 net profit of SR23 billion compared with a profit of SR29 billion in 2011, and 2000 figure of SR4 billion.
With Al Mady as CEO, Sabic made its push into Europe, with the acquisition of DSM's petrochemical business in 2002 for $2.2 billion. The company's acquisition of GE Plastics for $11.6 billion in 2007 provided an important push downstream for a growing, international chemicals players, but was difficult to sell to some in the kingdom.
Sabic has invested in production capacity and has eyed investment in the US. It has taken important steps in research and technical development.
The momentum behind the company is being maintained and cannot be expected to suffer with Al Mady's abrupt departure. Aged 63, he was widely expected to stand down as CEO although reportedly had signed a renewed contract in the second half of last year.
While pushing to grow overseas, the company has ambitious plans to flesh out production capacity in the kingdom including a groundbreaking $30 billion oil-to-chemicals project that could be on stream in the early 2020s.
Yousef Al Benyan was appointed acting CEO on 14 February. He had been executive vice president of finance but had also been in charge of industrial chemicals and human resources. For a time he was also general manager of Sabic Americas, based in Houston, and general manager of Sabic Asia-Pacific.