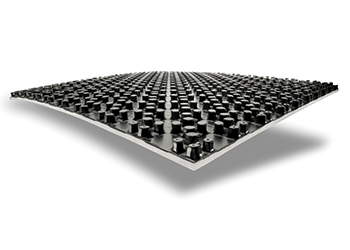 Sabic's polymeric foam
Polymeric foams are widely used in areas that encompass building construction and automotives
The first product of a new generation of LDPE foam grades from Sabic has been designed to increase production efficiency at the foam manufacturer. The new Sabic LDPE "fast converting" foam grades reduce the time that semi-finished products need to be kept in storage, thanks to faster degassing of the blowing agent. They can therefore reduce the working capital of foam manufacturers drastically. These new Sabic foam grades also help to create additional value by increasing production efficiency through higher material yield.
Polymeric foams are widely used in areas that encompass building and construction, automotive, packaging, sports and leisure, and more. Trends in these industries are driven by consumers looking for solutions that are smarter, better and more sustainable, whilst at the same time reducing total costs. Foam and lightweight solutions are essential to respond to these trends: they enable a more efficient use of materials and energy and, at the same time, they can enhance properties.
Frank de Vries, Leader of Sabic's Global Foam Team, comments: "We continue to push the boundaries of technology to discover new solutions. In our dedicated Sabic Foam Innovation Center, we developed this new series of 'fast converting" foam material solutions that provides further improvements in the foam manufacturers production efficiencies."
Sabic LDPE 2102FC is the first in a series of products that combine up to 50 per cent savings in degassing time – reducing the foam manufacturer's inventory – and an improvement in production efficiency of up to 5 per cent through less production waste and better foam consistency.
Sabic attended K 2016 in Düsseldorf, Germany, from October 19 to 26, 2016.