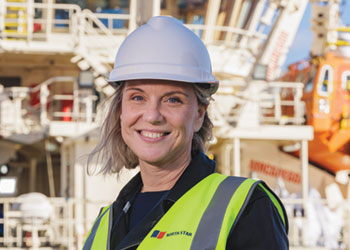 North Star has hired sustainable shipping specialist Dr Tamara Topić to lead on the implementation of its environmental, social, and corporate governance (ESG) strategy.
Dr Topić brings a wealth of experience and expertise in maritime sustainability, environmental impact assessment, and corporate governance.
In her new position as North Star's first sustainability manager, Dr Topić, who is also a member of the Royal Institute of Naval Architects, will be responsible for a range of key initiatives aimed at advancing the company's sustainability agenda.
This includes overseeing the development and execution of policies and procedures related to ESG, with a keen focus on industry best practices and standards.
She will also provide invaluable technical insights on sustainability risks applicable to both onshore and offshore assets to drive digitalisation investment and enhance processes.
Prior to this, Dr Topić held several academic research roles. Dr Topić continues to be engaged with advancing new learning programmes, helping to educate and prepare future talent to safely apply new technologies and alternative marine fuels to support decarbonisation of SOVs and the shipping industry.