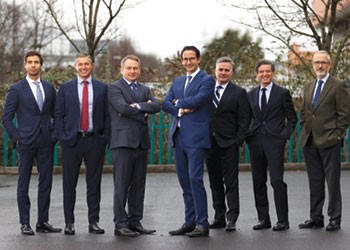 ByrneLooby, an international award-winning engineering consultancy, has rebranded to its parent company, Ayesa.
The move follows an 18-month integration period after Ayesa acquired ByrneLooby in February 2022. Importantly, it combines people and skillsets to create a compelling, global-leading technology and engineering consulting services provider.
In the UK, Ayesa is in the top ten geotechnical consultants, and globally, Ayesa is ranked 44 out of 225 international Engineering design firms, both surveyed by revenue in 2022.
While the name changes, ByrneLooby, with offices in the UK, Ireland, and the Middle East, will continue to build upon its recognised reputation for technical excellence.
Over the last thirty years, it has helped deliver significant infrastructure projects such as The Shard, 22 Bishopsgate, Lowestoft Port, Blanchardstown Regional Drainage Scheme, Saggart Reservoir, HS2 and landmark city developments in Dublin and London.
It has also been pivotal in developing major wind farms in Ireland and the UK, and finally, Giga projects in the Middle East, including Amaala and Red Sea Global.
As Ayesa, the company is now positioned to operate at a greater scale, drawing from the global engineering and technology specialists' deep pool of resources.