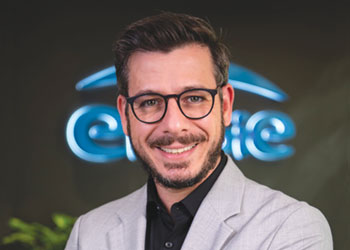 Engie has announced the appointment of Tomaz Guadagnin as Managing Director, Flexible Generation and Retail, AMEA, and Country Manager, GCC and Pakistan.
Guadagnin brings nearly two decades of expertise in hydropower and thermal power generation, as well as thermal and reverse osmosis desalination technologies, to his new role as Managing Director of Flexible Generation and Retail for AMEA and Country Manager for the GCC and Pakistan at Engie.

Based in Dubai, Guadagnin has a rich history with Engie, previously managing assets and O&M for the company's power and desalination fleet in Bahrain, UAE, Oman, Kuwait, and Qatar. His career has seen him excel in various operational, technical, and leadership roles across Brazil, Thailand, and Oman. Guadagnin also serves as a board member for several power and water assets in the GCC, contributing his deep industry knowledge and insights to further Engie's mission in the region.