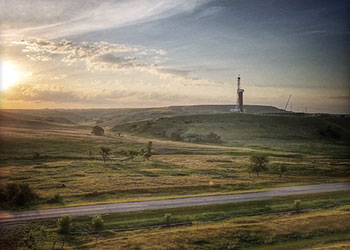 Total Directional Services to expand footprint with new acquisition
Total Directional Services, a leading provider of innovative drilling and directional services, has announced the strategic acquisition of Tally Energy Services's Northeast Operations.
This acquisition represents a significant milestone in Total Directional Services' mission to enhance their service offerings, expand footprint, and deliver greater value to clients in the energy sector.
Tally Energy Services has built a strong reputation for delivering cutting-edge technology and expertise in drilling and completions. With the addition of Tally Energy Services' Northeast Operations, Total Directional Services is poised to further strengthen its position as an industry leader in the directional drilling market.
"This acquisition is a testament to our commitment to providing top-tier directional drilling services to our clients," said Nathan Koshman, CEO/President for Total Directional Services.
"Tally Energy Services has an exceptional team. We are excited to welcome their talented employees and integrate their expertise into our operations."
The acquisition aligns perfectly with Total Directional Services' strategic growth plans. It will enable the company to offer a more comprehensive suite of services to its clients across the Northeast region. It will also enhance the company's ability to address the evolving needs of the energy industry.
As part of this acquisition, Total Directional Services will take over Tally Energy Services' NE facilities, equipment, and intellectual property, further enhancing its capabilities in providing innovative and cost-effective solutions to its clients.
"We are confident that this acquisition will bring about a new era of growth and excellence for Total Directional Services," said Nathan Koshman.
"We remain dedicated to innovation, safety, and the highest service quality standards. This strategic move strengthens our ability to serve our clients with industry-leading performance and positions us for sustained success."