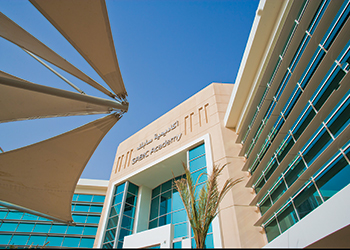 Sabic did well despite a tough global business climate
Saudi Arabia's Sabic took fifth place in the ICIS Top 100 Chemical Companies listing of global producers ranked by 2019 sales. It made $32.5 billion in sales, down 19 per cent from 2018.
The listing was topped by Germany's BASF, which regained the lead as the world's largest chemical company with sales of $66.6 billion in 2019, a decline of 1.5 per cent from 2018.
Coming in second was 2018's leader, China-based Sinopec with $63.2 billion in chemicals sales, followed by US-based Dow in third with $43.0 billion in revenues, and US-based LyondellBasell in fourth with $34.7 billion in sales.
"2019 was a tough year for the global chemicals sector with declines in sales and profits almost across the board amid a manufacturing slowdown. This has been overshadowed by the coronavirus pandemic in 2020 which will hit results even harder," says Joseph Chang, Global Editor of ICIS Chemical Business, a trusted source of independent commodity intelligence services for the global energy, petrochemical and fertiliser industries.
The synchronised global manufacturing slowdown along with overcapacity in key chemicals markets made for a difficult 2019.
Global firms spent less on R&D in 2019
"The Top 100 companies generated revenues of $1.05 trillion in 2019, down 4.9 per cent on 2018 on a comparable, as reported, basis. The data show that 33 of the companies in this listing reported a fall in sales of more than 10 per cent," says Nigel Davis, ICIS Insight Editor.
This compares to a robust 2018 where the ICIS Top 100 Chemical Companies generated combined sales of $1.2 trillion, up 10 per cent from a year earlier.
Davis says efficiency measures have become increasingly important for sector players against the backdrop of the low oil price environment particularly, but lately also against the sharp deterioration in demand brought about by national lockdowns in the midst of the coronavirus pandemic.
In 2019, chemicals producers globally were still lifting investments to take advantage of what had been growing markets. Capital spending data show an increase of 9.4 per cent year on year.
The increase in spending on research and development (R&D) in 2019 was much less, indicating, perhaps that some companies believe that cuts here can be more easily, as well as quickly, made.
The average increase in R&D spending by the Top 100 chemical companies in 2019 was 2.1 per cent. There were step cuts in R&D spending for some, largely US-headquartered, companies. The pressure on chemical producers that was apparent towards the end of 2019 has, of course, paled as companies have had to face up to the impact of the coronavirus globally in 2020.
In 2020, coronavirus dominates. Sales have been hard hit by the collapse in demand from key customer industries for chemicals worldwide. As producers and their employees went into varying forms of lockdown themselves, companies reacted swiftly to protect their balance sheets, access cash where they could, and cut costs hard.
Most have had to work on a much more just-in-time or spot basis against the backdrop of the uncertainty that the pandemic has generated.
"As that uncertainty possibly begins to lift, and despite repeated, more localised lockdowns, companies are more optimistic of a stronger second half of 2020. The annual data, however, will show a sharp fall for most if not all the metrics collected for the ICIS Top 100 listing for the year," Davis says.