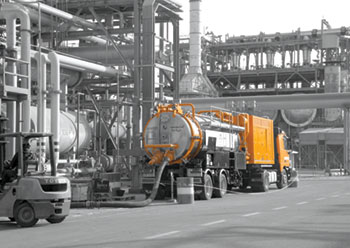 Anabeeb ... performance par excellence
Arabian Pipeline and Services Co Ltd, a GCC-based company that provides industrial and pipeline services to the oil and gas, refinery and petrochemical industries, has successfully executed more than a 100 re-tubing jobs
Arabian Pipeline and Services Co Ltd (Anabeeb), a GCC-based company that provides industrial and pipeline services to the oil and gas, refinery and petrochemical industries, has been deploying the latest equipment and techniques over the last 30 years to support the sectors.
The company has executed significant brownfield construction and turnaround services including mechanical works, catalyst handling, and pre-commissioning services, says a company spokesman.
"We offer more than 50 service items to our clients including planning services for their shutdowns and maintenance," he says.
Anabeeb's competencies include manufacturing, re-tubing and scaffolding.
MANUFACTURING
Anabeeb's 3,400 sq m of carbon and stainless-steel workshops are equipped with the latest equipment. All of its welders have received in-house training and independently qualified to 6G standard and processes.
"Our manufacturing services can produce heat exchangers and flare systems such as self-supported, guyed-supported, derrick-supported, pressure vessels, piping, tanks, modular skids, and enclosed flare and multi-point flare system," he says.
RE-TUBING
Anabeeb has successfully executed more than a 100 re-tubing jobs. The company is approved by Saudi Aramco for heat exchanger repairs. The company offers:
• Tube to Tube Tester: Pneumatic leak detection of 0.75" to 1.25" tube in less than 60 seconds;
• Pop a Plug: Rapid plugging of tubes with no welding or hammering, yet it is 10x faster;
• Tube Expansion: Rapid repair of tube-to-tube sheet leaks;
• Tube Extraction: On-site removal of tubes for re-tubing or inspection;
• Re-tubing: On-site re-tubing of all shell & tube heat exchanger (horizontal and vertical); and
• Minor Repairs: Tube sheet repairs, adjustment of baffles, sealing strip replacement, welding strips, and rods.
SCAFFOLDING
Anabeeb provides Lahyer scaffolding system. Its team is prepared to execute diverse projects, regardless of the location at any time. "We are committed and accountable for the effectiveness of our scaffolding system. Therefore, this enables us as a leading Industrial services company to handle all stages of the project from pre/post shutdown activities," he says.
Anabeeb's main business units include Industrial Services and Pre-commissioning, Manufacturing, Industrial Planning, Thrust Boring and Pipeline Construction and Onsite Maintenance Services.
The company provides 24/7 "end to end" maintenance and service to its customers, offering safety and service through working in accordance with a planned and unplanned maintenance schedule and is adept at handling emergency shutdowns with response time of four hours.
To enable Anabeeb to achieve success in all of its core activities, it has implemented all of the industry's safety and quality standards that ensure best practices and compliance with client requirements or even better, he adds.