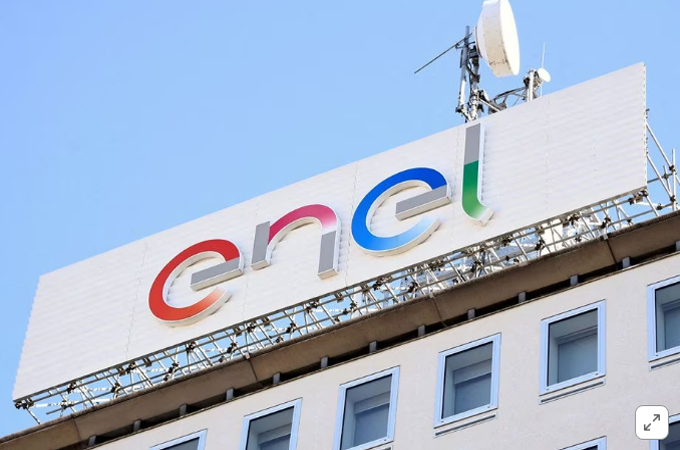 Italy's Enel said it will invest more than $1 billion in a solar cell and panel factory in Oklahoma, seeking to capitalise on a US push to build a homegrown clean energy manufacturing sector to compete with China.
The facility will be among the largest to produce solar equipment in the US, where most projects are built with imported panels. It is also one of the first US factories to produce silicon-based solar cells on a large scale.
The investment is one of the biggest in solar manufacturing since the passage of US President Joe Biden's landmark climate change law, the Inflation Reduction Act (IRA), last year. Facilities built with panels containing domestically made cells may receive a lucrative IRA bonus tax credit worth 10 per cent of a project's cost.
Enel, which had first said last year it planned to build a US solar factory, selected a site in Inola, Oklahoma, near Tulsa. It will employ 1,000 people by 2025.
"Enel's expansion is a huge win for Oklahoma, and I'm thrilled by their record investment in our state's economy and workforce, that will have a lasting legacy and continue to impact Oklahomans for generations," Oklahoma Governor Kevin Stitt said in a statement.
The facility will produce 3 gigawatts of solar products annually, with the first panels rolling off the line by the end of 2024. Eventually, production could double to 6 GW per year with an additional 900 jobs created, the company said.
Enel's US manufacturing arm, 3Sun USA LLC, selected the 300-acre site in Oklahoma because it has water and power utilities and a workforce in the region that can immediately support its large factory. Speed is critical for manufacturers seeking to take advantage of IRA incentives that start to phase out at the end of this decade.
"We wanted to move fast," Giovanni Bertolino, head of 3SunUSA, said in an interview. The company could get up to $180 million in funding from the state of Oklahoma if it satisfies certain employment and investment conditions.
The company will be able to start construction in Oklahoma later this year.
"There will be us and very few others who have the capabilities to make cells," Bertolino said. "There is a lot of interest in that."
In a statement, Biden said the Enel announcement was "the latest proof that my Investing in America agenda is working, and American manufacturing is back." -Reuters