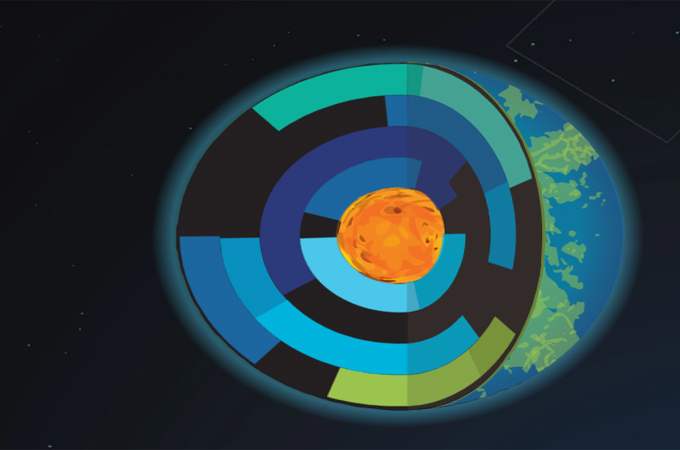 Project InnerSpace, host of the annual Pivot: From hydrocarbons to heat conference series, has announced Pivot2023, taking place virtually and in person at venues across the globe.
Pivot2023 is a month-long event this year that will connect, highlight, and broadcast from more than a dozen geothermal events taking place around the world, while integrating the bleeding-edge virtual content that has defined the Pivot conference series in prior years.
The month-long Pivot2023, spotlighting and amplifying events around the world, reflects this year's Pivot theme of Building Bridges, and furthers our mission of bringing together industries, entities, thought leaders, and change-makers from around the world to explore and build the future of geothermal energy together.
To bring this theme to life, Project InnerSpace is excited to announce strategic partnerships with the International Geothermal Association and Geothermal Rising to co-host Pivot2023 with both the World Geothermal Congress, in Beijing, China, and the Geothermal Rising Conference, in Reno, Nevada.
These partnerships, along with additional co-hosted events in partnership with the Society of Petroleum Engineers, will make the excitement and momentum of the global geothermal ecosystem freely accessible to participants across six continents through a month of both in-person and live-streamed virtual events.
Attendees of Pivot2023 can look forward to a diverse range of programming, including panel discussions, technical roundtables, watch parties, and networking events, all focusing on 'what's next' in the geothermal anywhere movement. Popular features from prior years, including the Pivot geothermal startup pitch competition, the geothermal datathon, and the Pivot Five on Fire awards, will return with surprising twists.
Pivot2023 will kick off with an opening event in The Hague, Netherlands, the week of September 4th, 2023, then travel around the world to host and spotlight events during the following weeks, culminating in events held at the Geothermal Rising Conference in Reno, Nevada, and a closing celebration in Houston, Texas the week of October 2nd, 2023.
Since its launch in 2020, Pivot has grown into the leading global event of the geothermal anywhere movement, with the mission of bringing together innovative geothermal startups and the oil and gas industry to build the future of geothermal energy.
Attracting thousands of participants from 120 countries globally, the conference has featured international leaders in innovation, social impact, entrepreneurship, energy, and finance. With this year's "Building Bridges" partnerships and a few surprises in store, Pivot2023 promises to be the most exciting, forward-looking iteration of the conference yet.--OGN