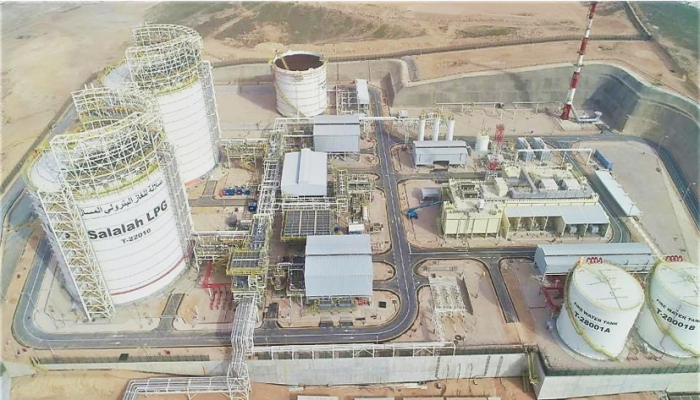 Oman-based OQ Group, a global integrated energy company, is set to open its new liquefied petroleum gas (LPG) plant in Salalah on January 16.
This vital project, which has been designed and built to the highest technical and safety standards, works on processing natural gas liquids (NGLs) extracted from gas networks into LPG, reported Times of Oman.
The RO318 million ($824 million) plant boasts several components, notably a facility for the extraction of rich gas elements such as propane, butane and condensates from natural gas, as well as a fractionation plant, storage tanks, shipping facilities, and an interconnection pipeline system.
OQ LPG can process around 8 million standard cubic metres per day of lean gas to produce about 304 kilotons per year of LPG comprising 155 kilotons per year of propane (C3), 111 kilotons of butane (C4) and 38 kilotons of condensates (C5+).
During the construction phase, the project made an important contribution to the local economy, stated the report.
In line with its In-Country Value (ICV) development strategy, the Omani group awarded contracts worth around RO100 million to local vendors and service providers, thus benefiting more than 150 small and medium enterprises (SMEs).