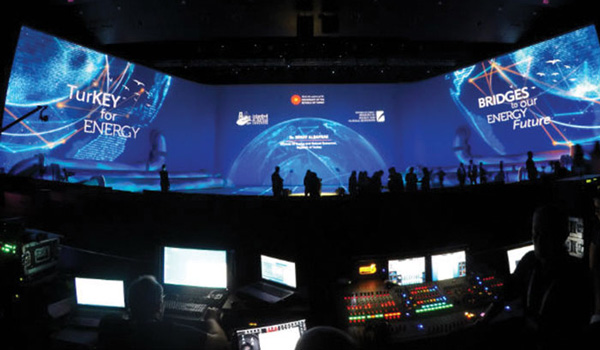 A former edition of WPC
The 24th World Petroleum Congress (WPC) will exclusively focus on energy transition and will address the complexities brought about by significant structural changes to the energy systems that it will demand.
Meanwhile, the World Petroleum Council has announced the launch of the Call for Papers for WPC from September 17 to 21, 2023 in Calgary, Canada.
The theme, Energy Transition: Path to Net Zero welcomes abstracts from technical energy professionals on personal insights as well as innovative technologies in shaping the future of the energy landscape, enabling real action to deliver innovations to address GHG challenges.
As a premier energy networking event, the Technical Programme of the Congress attracts over 2,000 original peer-reviewed research submissions of which 300 are presented to a global delegation of over 5,000 from more than 100 countries.-- TradeArabia News Service