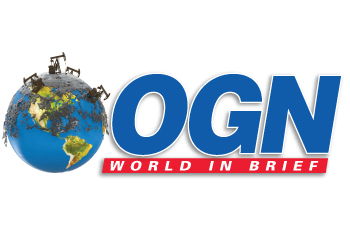 Repositioning Bahrain as 'smart oil economy'
MANAMA: The importance of building on the progress achieved by Bahrain's oil and gas sector was highlighted by the Deputy King, His Royal Highness Prince Salman bin Hamad Al Khalifa.
During a meeting with the Chief Executive Officer of Eni, Claudio Descalzi, at Gudaibiya Palace, HRH Prince Salman stressed on the need to strengthen public-private partnerships and deploying initiatives that reposition the economy as a smart oil-economy to achieve quality opportunities and long-term sustainable growth, said a Bahrain News Agency report.
His Royal Highness highlighted that the Kingdom's oil and gas sector is a key contributing sector to the nation's comprehensive development, led by His Majesty King Hamad bin Isa Al Khalifa.
His Royal Highness commended the efforts of the Representative of His Majesty the King for Humanitarian Work and Youth Affairs, and Chairman of the Oil and Gas Holding Company (Nogaholding) Shaikh Nasser bin Hamad Al Khalifa in supporting the sector's growth and its contribution to the Kingdom's development.
Alfanar to pump $532m into Egypt
CAIRO: Alfanar Global Development, a major player in the Middle East region for energy, water, oil and gas and social infrastructure sectors, has signed agreements worth SR2 billion ($532 million) with the Arab Organization for Industrialization (AOI) and Benya Holding Group.
Announcing the grand Egypt plan, Alfanar said these deals are mainly focused on the localization of technology for renewable energy, and implementation of IT projects, digital solutions, data centers and cybersecurity.
Executive Vice_President Engineer Amer AlAjmi said: "Alfanar has been present in international markets including the Egyptian market for many years now through our renewable energy projects. In Egypt, we have also contributed towards 50MW at the Benban Solar Park."
Opec urged to build climate-resilient economies
VIENNA: Saudi Arabia's Minister of Finance, Mohammed Al Jadaan, has called upon Opec member states to work together to build a climate-resilient future.
He noted that supporting both adaptation and mitigation policies requires a strong and well-regulated financial system that provides a sustainable business environment, and called for the use of the large and growing international pool of funds to finance green transitions.
Al Jadaan underscored the importance of considering security of energy supply and economic development in parallel with climate change challenges, explaining that no country will be able to grow and prosper without the availability of reliable energy sources.
He welcomed OFID's efforts on climate change and energy transition.