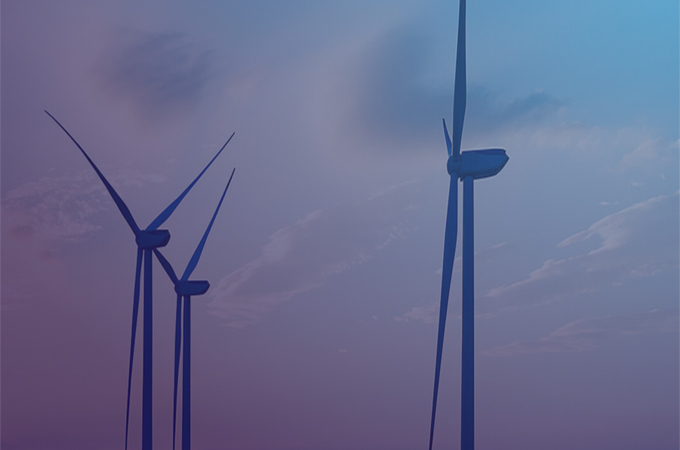 The clean energy transition is gaining momentum in South, Southeast and East Asia and many governments have set net-zero targets for mid-century or shortly thereafter.
To achieve these targets, the deployment of renewable energy, especially solar and wind power, needs to increase fivefold in the region by 2030.
Establishing robust planning processes, enabling policy and financial frameworks that favour renewables over fossil fuels and increasing power sector flexibility will be key to achieve the needed growth.
These are the main findings of a new benchmarking analysis by Agora Energiewende.
The think tank analysed more than 35 long-term energy scenarios for Indonesia, Pakistan, Bangladesh, Japan, The Philippines, Vietnam, Thailand, South Korea, Taiwan.
Together, these economies cover about 1.1 billion people representing about 14 per cent of the world's population, 10 per cent of global electricity demand, and 10 per cent of global power sector emissions.
The interactive Agora publication visualises the required pathways for wind and solar growth to achieve ambitious climate targets and outlines policy measures to accelerate the clean energy transition in the region.
Significant expansion of wind and solar power as a key strategy to reach net zero
While on a global scale wind and solar deployment continues to reach record highs, progress in the analysed economies has been sluggish.
The solar and wind power share in most of these regions remains below six percent, despite the falling cost of clean energy technologies.
"Decarbonising power systems is the first step to reaching net zero. To be on track to meet the region's climate goals, accelerating the deployment of wind and solar power within the next five years will be crucial", says Dimitri Pescia, Agora Energiewende's programme lead for Southeast Asia.
To be aligned with the goal of reaching net zero around mid-century, renewables in the region will need to supply 50 percent of total electricity by 2030, with 30 percent alone coming from wind and solar.
This is a fivefold increase compared to the current situation and corresponds to capacity additions of about 55 GW solar and 20 GW per year.
Broken down by individual country, this means, for example, that Japan should install on average around 9 GW of solar and 3 GW of wind per year.
Meanwhile, Thailand and Indonesia both need to deploy around 8 GW of solar and 1 of GW wind per year.
A power sector paradigm shift is essential
The future growth of wind and solar power depends heavily on regulatory and political economy choices.
In many Asian countries, clean energy technologies still encounter entry barriers and other structural challenges that will need to be tackled to accelerate the renewable energy transition.
For example, while solar and wind have significantly lower operational costs than fossil fuel-based technologies and no fuel expenditures, they have relatively high upfront investment costs.
Therefore, their development depends on access to low-cost financing, which is especially relevant for Asia's emerging and developing economies.
Complex and protracted permitting processes, as is the case for example in South Korea, can also significantly delay projects and increase development costs.
A streamlined approval process for renewables, which may include consolidating approvals under a single authority, could improve investor and stakeholder confidence.
In densely populated countries such as Japan and Bangladesh, land availability is also a challenge. Exploring alternative areas, for example solar PV on agricultural land or floating PV on water reservoirs, can help widen the options for renewables developers.
Existing fossil fuel assets in the power system can also crowd out the business case for renewables, especially in the case of overcapacity or if the regulatory framework favours fossil fuels.
"One possible solution would be to allow priority dispatch for renewables, which would offer a clear market signal to incentivise flexibility", says Pescia. "It can be very effective in increasing the share of renewables if combined with a structured retirement plan for fossil assets."
Different stages require a targeted policy focus
The Agora analysis identifies policy measures that can drive renewables deployment at different stages of the transition in the regions. In geographies where the share of variable renewables is still low, such as Indonesia or Bangladesh, the focus should be on attracting investments into wind and solar through de-risking mechanisms and designing supportive grid codes for their connection to the power system.
Where variable renewables uptake has already progressed, for example in Vietnam or Japan, it is key to manage integration challenges.
This can be done through a mixture of regulatory and market refinements that minimise system inflexibilities.
In the longer run, more systematic approaches to renewable integration will be required to foster investments into flexible infrastructure such as grid development and storage.
Finally, on the road to net zero, the renewables-based electrification of sectors such as transport and residential heat will be essential to both decarbonise those end-sectors and to facilitate the integration of variable solar and wind energy.--OGN/TradeArabia News Service