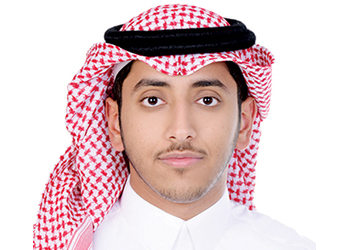 Faleh Aldossary
Estedama, a fully integrated environmental solution services company based in Saudi Arabia's Eastern Region, is planning the full start-up of its flagship initiative – the Sepra-Kleen 180 processing unit at the company's main facility – in the first quarter of 2020.
"We see this as a breakthrough technology in handling drilling waste in both onshore and offshore applications. This unit launches us in to a new age of technology for the 'Treatment' of hazardous waste, creating a long-term track of sustainability for waste handling for the energy production industry," according to Faleh Aldossary, General Manager, Estedama and Todd Hull, Chief Commercial Officer, TerraHydroChem (THC).
The multi-purpose Sepra-Kleen 180 process unit at Estedama's Old Abqaiq Road Facility was originally designed to process contaminated sand and soil has been re-fit to handle several waste streams simultaneously to include contaminated sands, soils, tank bottoms, sludge, drill cuttings, drilling muds and process waters.
"Although we have a stationary plant as our base of operations, we are in process of developing mobile plants for rig site operations and a model for offshore operations. Our goal is Zero discharge, to reduce, reuse and recycle to fulfil the Saudi Aramco vision for innovative solutions that enhance their energy production with less impact to environment," they say.
Todd Hull
Currently, Zero discharge for drilling operations is a huge challenge. It involves reducing the logistics and the number of trucks on the road moving waste to facilities.
Even though waste coming to Estedama's facilities benefits it the company knows the real goal is to handle the waste at the sites whether it is onshore or offshore.
"The strategic mission is portability in processing, and we are taking this head-on. The challenge at this point is meeting the discharge requirements of all components within a mobile operation," they explain.
Talking about business, they say 2019 has been a busy year for Estedama. Close on the heels of signing a strategic partnership agreement with US-based TerraHydroChem (THC), the company has established a new corporate headquarters in Al Khobar where the US partner and the Saudi team come together.
Through this partnership Estedama has invested $15 million in new technology, infrastructure and human capital.
"Our commitment to growth and supporting our customers' expectations is demonstrated through re-investment in these areas. One area that we have heavily invested in is our main waste facility.
"Our focus this year has been to convert this site from a 'Land-Fill' to a state-of-the-art "Treatment and Recycling Facility'. Land-Filling is a practice of the past. If we are to truly create sustainability we believe we must continue to invest and seek cutting-edge technologies to be responsible operators in the sustainable waste handling space," they assert.
For Estedama 2018 was a revenue growth year and 2019 is fast out-pacing it. The company is seeing inquiries for many new opportunities and its sales staff is busy talking to customers about new possibilities.
SepraKleen 180 Patented Process unit employs THC's innovative proprietary chemistry
"We feel one of the things that sets us apart is our willingness to help our customers solve problems. We don't approach business from an inside-the-box kind of rigid service scope, but more from the unique perspective of our customers' goals and challenges. This type of customer service along with our technologies are a differentiator that positions us for successful growth," they point out.
Although 2019 was a growth year the company was very busy with integrating its new partnership and building infrastructure. There are always delays through onboarding of new services and personnel and Estedama is excited to see some of its hard work in 2019 take off in 2020 even as the company expands into other service areas with its THC technology partner. The new service areas include large tank or above ground storage tank and pipeline cleaning in the mid-stream and downstream refining spaces.
"Besides, we see many ways to bring value into the upstream space for production enhancement and other applications with our nanoscale technologies."
Dwelling on technologies at work in Estedama's operations, they say many traditional models dealing with drilling and hazardous waste streams do not address long-term environmental impacts.
Moving waste from one site and simply placing it in landfills was not something that Estedama saw as a sustainable business model and it did not line up with its values as a company.
Estedama sought out innovation to meet the need for responsible handling of waste, a sustainable solution of treating waste streams through chemistry and technology that would reduce the impact on the environment.
Using nanoscale technologies, Estedama's products are formulated with plant-based derivatives, enabling its customers to reach previously unattainable levels of performance in the areas of waste management, cleaning and maintenance of assets and infrastructure while reducing costs, increasing production and improving the environmental integrity of their operations.
Through the partnership with THC, Estedama is introducing several new methods for handling and treating hazardous waste related to energy production and refining. THC holds two US patents for the treatment of drilling waste.
Estedama has taken the lead in the waste handling space to make substantial investment to ensure that these waste streams are handled responsibly. The company is executing treatment methods that will reduce the impact on landfills, recycle value from waste streams and deploy reusable material back into production pathways fulfilling the Reduce, Recycle and Reuse mission.
Through Estedama' s partnership with THC, innovations have come to the forefront and the company is currently launching to the Middle East market a wide range of chemistry and technology for various applications in production enhancement, drilling and production water treatment, industrial services and environmental remediation. Estedama THC-ME is currently working on projects related to H2S mitigation in process waters and the treatment and rehabilitation of Evaporation ponds.
Citing an example, they say Estedama is proud to have been a key service provider working in the continued effort of the Coastal Remediation Cause to clean up long standing contamination within the beaches of the Arabian Gulf.
This contamination has long plagued the Saudi coastline for over two decades. "Our GAMEP (General Authority of Meteorology and Environmental Protection) certified facility is a main landing site for tens of thousands of cubic meters of contaminated sands. As we receive these materials we process the sand through our patented SepraKleen 180 processing plant that applies a combination of chemistry and mechanical process to decontaminate the sand, separating the hydrocarbon pollution with our nanoscale technology."
Once the constituents are separated the sand is dried and then repurposed as clean backfill for multiple purposes; the water is treated, destroying and immobilising the contaminants and then the water is recycled continually treated and reused at the site.
This is what is referred to as Zero discharge to environment. "We've taken what would have been a long- term environmental liability and turned into a reusable product, fulfilling our mission of sustainability in reducing impact to landfills," they say.
Continuing, they say Estedama's facilities take in a range of waste streams. All types of hydrocarbon waste from heavy crude tank bottoms, light off-spec solvents, glycols, acids, reactor catalyst and contaminated process waters are dealt with.
"Our proprietary processes focus on segregation, separation, treat, recycle, reuse in that order. Our goal is to accept the waste stream, extract value components for recycling, treat hazardous components for non-hazardous conversion leaving a non-hazardous mass balance for minimal or Zero discharge impact to landfill."
Through Estedama's treatment process many of the hydrocarbon components are aggregated for crude base refining. Light end contamination is phased off as carbon dioxide through an oxidation process facilitated through a chemistry and mechanical process.
Estedama was founded in 2015 as a hazardous waste landfill site with Class 1, Class 2 and evaporation ponds for oily water and other sludge wastes. Through superior customer service, responsiveness to customer needs and a commitment to grow with customer demands Estedama has developed into a key service company for Aramco and its many vendors in drilling and production.
The company follows the standards of environmental health and safety set by GAMEP, Saudi Aramco and other key regulators. Estedama has made significant investment to establish a systematic approach to exectively managing its business. Estedama THC-ME Management System is accredited and aligned to the following standards ISO 9001:2015 Quality Management Systems and ISO 14001:2015 Environmental Management Systems.
Estedama's chemistries and methodologies known as SepraKleen have been recognised and accredited by GAMEP on hazardous and industrial waste management and transportation; treatment ad recycling of petroleum drilling waste, oily sludge, contaminated soil and treatment of ground ad surface water; and washing and recycling of drums and IBC containers.
On Saudi Vision 2030, they say one of the vision goals is achieving environmental sustainability. "Through our partnership with THC, we are participating in this vision to help with what we can to increase the efficiency of hazardous waste management and establish comprehensive recycling projects, reduce all types of pollution."
"We have tentative plans to establish our technology and support facilities at strategic locations around the kingdom. Although we are located in the Eastern Region we have deployed resources around the kingdom and have a vision for growth to be the premier waste treatment company in the Middle East," they conclude.