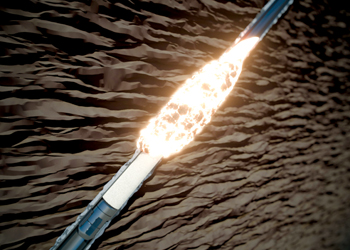 Interwell's new groundbreaking rig-less plug & abandonment system
Interwell is an ISO14310/API 11D1 qualified world-class supplier of mechanical downhole products and solutions for the well barrier and well integrity needs ranging from remedial to plugging

Interwell, a Norway-based oil and gas service company established back in 1992, has so far performed 25,000-plus wellbore entries globally including the Middle East region.
"As a company and service provider we take on well and applications challenges to ensure enhanced oil and gas recovery and well barriers for the global upstream energy companies," says Geir Owe Egge, Interwell's Managing Director Middle East.
Today, Interwell is an ISO14310/API 11D1 qualified world-class supplier of mechanical downhole products and solutions for the well barrier and well integrity needs ranging from remedial to plugging.
Interwell has been in the Middle East since 2008 with fully operational support serving clients in Saudi Arabia, Oman, the UAE, Qatar, Kuwait, Egypt and expanding to other regional countries.
Interwell has a highly skilled and diversified workforce with significant operating experience supported by regional and global product champions from its engineering centre of excellence in Norway. Interwell's unique solutions involve:
• Well barrier and well integrity: From temporary to permanent well abandonment, zonal isolation, through tubing applications, well maintenance operations, as well as well completions;
• Drilling and Completion products: Completion niche barrier products as well as casing integrity testing and isolating casing or tubing leaks. For completion, new completion barriers utilizing shatter glass technology which can be activated remotely or by well intervention;
• Mechanical Water Shut Off Solutions: Gas and water shut-off through plugging or straddle solutions. Deployment and installation of mechanical solutions are verified with the Electronic Setting Tool, creating a digital signature to the mechanical setting sequence;
• Wireless Pressure and Temperature Transmission: These make out a whole new fleet of setting tools that combined with wireless technology transmits wirelessly pressure and temperature data from below an Interwell well barrier. The systems combined verifies well barrier integrity. These systems can also be used for reservoir modelling optimization;
• New unique P&A technology: Interwell's new unique P&A technology can be a game-changer in future P&A requirements; and
• Customized Engineering Solutions: Interwell can offer bespoke solutions to address well challenges utilizing its engineering capabilities and more than 27 years of engineering experience.
"By combining client's needs with our operational and engineering expertise, we can provide both custom-made and off-the-shelf well solutions. Our products are versatile, meaning they can withstand severe differential pressures and can pass through narrow wellbore restrictions and yet retrievable has resulted in world-class field service quality," he adds.