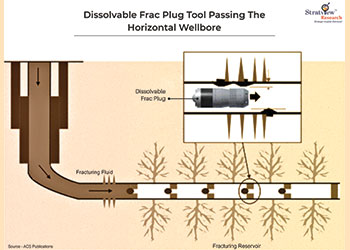 Figure 1 … working of dissolvable frac plugs
Dissolvable frac plugs have clear benefits over conventional plugs, including faster production, reduced expenditure, longer laterals, and significant reduction in GHGs, Chandana Patnaik, Technical Writer, Stratview Research, tells OGN

Frac plugs play a vital role in the hydraulic fracking process for any oil and gas field.
Hydraulic fracking is a well-stimulation technique that involves fracturing of bedrock structures by pressurised liquids to increase production of the wells.
US crude oil production from hydraulic fracking leapfrogged from 8 per cent in 2005 to a whopping 65 per cent in 2021.
In this process, frac plugs serve as check valves to provide wellbore zonal isolation allowing the flow of fluids from below their surface to aid in well clean up once the stimulation process is completed.
Table 1 show a few differences between these two components used in
manufacturing dissolvable frac plugs.
Frac plugs, initially manufactured using cast iron took a long time for milling-out process. To speed-up this process, composite frac plugs were developed.
Owing to their lightweight, composite frac plugs also enabled the frac plugs to run into a horizontal wellbore. These plugs became the talk of the town in no time.
With the time, the lateral length of the wells also has been growing rapidly (Figure 3).
Effective milling operations in the extended-reach laterals of the horizontal wells is a challenge for composite frac plugs as it is hard for these plugs to set their foot on the farthest rock bottom of these wells.
Table 2 shows some instances where operators using dissolvable frac plugs
achieved savings:
To serve the market better and plug such concerns, came the advent of 'dissolvable frac plugs'.
As the name suggests, a dissolvable plug uses biodegradable components that would dissolve and leave almost no residue unlike traditional, composite plugs to isolate zones.
Because of the requirements of self-dissolution, high mechanical strength, and being lightweight, the dissolvable frac plugs are made of components like Magnesium (Mg) alloys, and polyglycolic acid (PGA).
Figure 2 … the carbon footprint of 70-plug deployment in metric ton Co2eq
PGA is a recent addition to the plastics industry that stands out from other polymers due to its features.
It is an industrial plastic with mechanical characteristics that are at par with other polymers. Its primary characteristics include biodegradability, high strength and toughness, high scratch/cut resistance, and easy processing.
However, PGA is new to the dissolvable frac plug industry and is not being currently of interest to a few major players.
Mg alloys are the materials of choice because of several desirable properties such as reliable dissolution rate at different temperature and pressure brine, high toughness, strength, and hardness.
The dissolvable frac plug functions exactly like a conventional frac plug. It can be placed anywhere in the wellbore to isolate certain zones.
The high-strength metal used in the dissolvable frac plug totally breaks down in wellbore fluids leaving almost no signs or residue.
The benefits of dissolvable frac plugs include:
Figure 3 … average well horizontal length has risen to over 10,000 ft in the first
9 months of 2022 in the Permian Basin
Faster production: These plugs eliminate the need of drilling out the plugs as they dissolve, allowing operators to produce much sooner.
Reduced expenditure: Unlike traditional frac plugs, the dissolvable frac plugs require a lower-cost clean-up run to remove residual proppant from the wellbore. This saves thousands of litres of diesel that is used during the coiled tubing (CT) milling, in addition to saving time and manpower as well.
Longer laterals: No major milling equals no length restrictions related to coiled tubing reach, which means longer laterals and more scope of production.
Significant reduction in greenhouse gas

Figure 4 … worldwide rig count (Source – Baker Hughes)