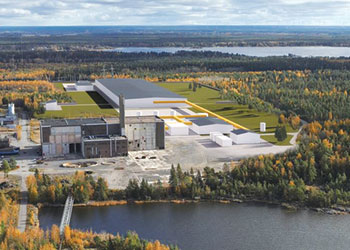 Wärtsilä to provide the FEED for LSM liquefaction and storage plant
Technology group Wartsila will provide the front-end engineering design (FEED) for the liquefaction and storage of liquefied synthetic methane (LSM).
The plant is to be built by Koppö Energia, a joint venture company between Germany's Prime Green Energy Infrastructure Fund and CPC Finland, in Kristinestad, Finland.
The FEED will be booked by Wartsila in Q3, 2023. The Power-to-X plant represents a leading Finnish sustainable energy transition project. It will have a capacity of 200 megawatt (MW) and will convert green electricity into hydrogen and sustainable LSM.
Up to 500 MW of wind and 100 MW of photovoltaic power will be developed under the Koppo Energy Cluster to supply the plant with completely emission-free renewable energy.
"We conducted a diligent selection process before awarding the FEED agreements for our energy transition project. Wartsila Gas Solutions is globally recognised as a leader in advanced liquefaction and storage solutions, and their expertise in this field will be an important contribution to the success of the project," said Thomas Zirngibl, Board Member, Koppo Energia.
"Wartsila is committed to decarbonising energy production, so we are naturally proud and pleased to have been selected to participate in this important project. As the energy transition progresses, we expect green hydrogen to play an increasingly relevant part. Our company is also heavily involved in the research and development of alternative sustainable fuels, and we see Power-to-X technologies playing a growing role in the energy transition towards a future where renewable energy becomes increasingly important," says Trond Inge Flones, Sales and Business Development Manager, Wartsila Gas Solutions.
The green hydrogen produced in Kristinestad will be converted into LSM to be used as a sustainable fuel for heavy transport. The investment decision for the plant is expected to be made in the beginning of 2024.
Earlier this year, the project was awarded the Power-to-X Innovation Award at the Tamarindo Global Wind Investment Awards ceremony.