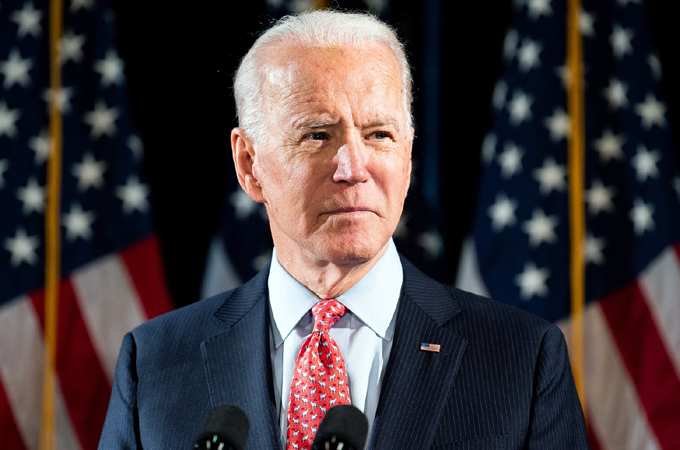 US President Joe Biden, under pressure over sky-high gasoline prices, on Wednesday demanded oil refining companies explain why they are not putting more fuel on the market as they reap windfall profits.
Biden wrote to executives from Marathon Petroleum Corp, Valero Energy Corp and Exxon Mobil Corp, and complained they had cut back on oil refining to pad profits, according to a copy of the letter seen by Reuters.
The letter was also sent to Phillips, Chevron Corp, BP and Shell, a White House official, who declined to be identified, told Reuters.
"At a time of war, refinery profit margins well above normal being passed directly onto American families are not acceptable," Biden wrote, adding the lack of refining was driving up gas prices faster than oil prices.
Biden said the industry's lack of action is blunting the administration's attempts to offset the impact of oil-rich Russia's invasion of Ukraine, such as releases from the US oil reserves and adding more ethanol to gasoline.
Energy companies are enjoying bumper profits since the invasion, which added to a supply squeeze driving crude prices above $100 a barrel. Fuel demand has remained robust despite record-high gasoline prices.
White House spokesperson Karine Jean-Pierre said refiners have a "patriotic duty" to increase supplies and cut consumer costs.
"We are calling on them to do the right thing, to be patriots here," she told reporters.
US refining capacity peaked in April 2020 at just under 19 million barrels per day (bpd), when prices tanked during the pandemic and refiners shut several unprofitable facilities. As of March, refining capacity was 17.9 million bpd, but there have been other closures announced since then.
US refiners are running at near-peak levels to process fuel - currently at 94% of capacity. They say there is little they can do to quickly satisfy Biden's demands. - Reuters