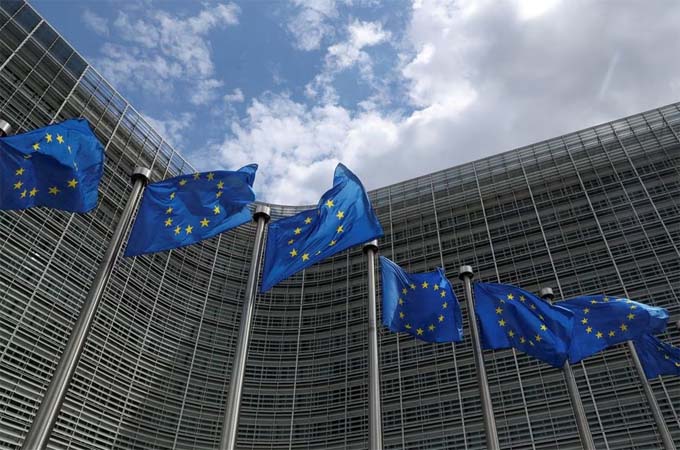 European Union (EU) country leaders could urge companies next week to take part in a scheme for countries to jointly buy gas, according to draft conclusions for a summit in Brussels.
The draft, seen by Reuters, steered clear of more contentious issues over energy and climate change policies - including disputes over nuclear energy and phasing out combustion engine cars.
It said Europe's energy security, which was impacted by Russia slashing gas supplies last year, has improved, but said the EU must prepare for next winter. EU countries plan to jointly buy gas in the coming months, to help fill storage caverns ahead of peak winter demand.
"It (the council of EU leaders) calls on all stakeholders involved to make full use of the joint purchasing mechanism," the draft said.
Europe is nearing the end of winter with a better energy security situation than feared, after countries cut their energy use, filled gas storage, and mild winter weather helped avoid shortages.
The draft conclusions would also ask the Commission to "where necessary" make proposals to extend emergency policies agreed at the height of last year's energy crisis. The Commission plans to propose extending a voluntary target to cut winter gas consumption by 15 per cent.
The draft made no explicit mention of disagreements over two flagship EU climate policies.
Last-minute opposition from Germany is stalling the EU's flagship law to end sales of new CO2-emitting cars in 2035. EU negotiations on renewable energy targets are also blocked, by a standoff between countries over whether they should include nuclear energy-based fuels.
EU negotiators should "reach prompt agreement on all relevant proposals to accelerate the green transition", the draft said.
Some EU diplomats said countries hope to avoid escalating the laws to leaders and risking a messy political fight - preferring to leave negotiations to diplomats or ministers responsible for the files.
There is "no interest whatsoever to have a discussion on that," one EU official said, of the car CO2 spat. -Reuters