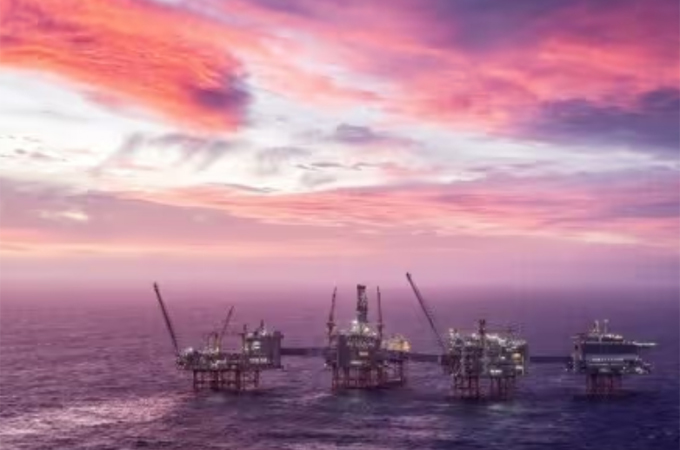 Norway's Aker BP reported a bigger-than-expected oil discovery of up to 90 million barrels of oil in the Yggdrasil area of the North Sea.
"The well has resulted in a significant oil discovery," the company said in a statement.
Preliminary estimates indicate a gross recoverable volume of 40 million-90 million barrels of oil equivalent (boe), exceeding the company's own expectations of between 18 million and 45 million boe, it said.
The discovery will be evaluated as a potential addition to the planned Yggdrasil oilfield development, which is due to start production in 2027, Aker BP said.
"We see further upside potential around Yggdrasil and, in collaboration with our partners, will continue active exploration in the area," Per Oeyvind Seljebotn, the company's head of exploration and reservoir development, said in the statement.
The discovery is spread across two adjacent exploration permits, both of which are operated by the company.
In the first of those permits, Aker BP holds a 47.7 per cent stake while Equinor owns 40 per cent and Poland's PGNiG 12.3 per cent.
In the second, Aker BP holds 87.7 per cent while PGNiG owns the remaining. -Reuters