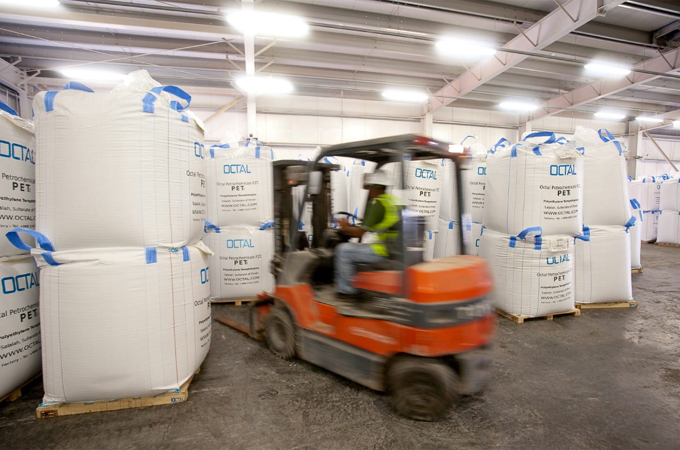 Mexico-based Alpek has signed an agreement to acquire Oman's Octal Holding, a leading producer of PET for the global clear rigid packaging industry.
Alpek will purchase 100% of Octal's shares for $620 million on a debt-free basis.
This acquisition forward-integrates Alpek into the high-value PET sheet business segment, closes the gap towards achieving its ESG goals, and enhances its ability to serve its customers' growing PET resin needs, Alpek said.
Octal owns the proprietary direct-to-sheet (DPET) technology, which eliminates several energy-intensive conversion steps, resulting in the lowest cost production method for PET sheet. It serves a long-standing customer base across the Americas, Middle East, and Europe, through a logistically advantaged position centred in Oman.
The acquisition adds over one million tons of installed capacity, spread across four sites, to Alpek's existing footprint:
* PET Sheet: 400,000 tons (Salalah Free Zone, Oman)
* PET Sheet Recycling: 33,000 tons (Cincinnati, United States)
* PET Thermoform Packaging: 11,000 tons (Riyadh, Saudi Arabia)
* PET Resin: 576,000 tons (Salalah Free Zone, Oman)
Financing for the acquisition will be secured through cash on the company's balance sheet, free cash flow generated from existing businesses, and dedicated bank loans. The transaction is subject to customary conditions to closing, including the approval of relevant regulatory authorities, and is expected to close in the first half of the year.
The deal would have an immediately accretive and material impact on Alpek's EBITDA of an estimated $135 million before synergies, based on Octal's rolling 12-month EBITDA through September 30, 2021.
Speaking on the sale, Nicholas P Barakat, CEO of Octal, said: "Octal has grown into a globally recognised company and a world leader in PET sheet, with manufacturing facilities and offices in Oman, USA, KSA and the UAE and sales of over $1 billion. Innovation, sustainability and expansion have been key enablers in Octal's success which could only have been achieved with the vision and guidance of our shareholders. Looking ahead, we see a bright future for Octal under Alpek's ownership."
"This transaction is an ideal fit for Alpek. Through a single acquisition we're able to access the profitable and growing PET sheet segment, acquire differentiated technology that provides a sustainable competitive advantage, significantly advance towards meeting our ESG goals, and serve our customers' increased PET resin demand," said José de Jesús Valdez, Alpek CEO.
"The strength of our 2021 results allows us to complete this attractive acquisition without sacrificing the financial stability that has characterized Alpek. We look forward to welcoming Octal's management team and employees to our family, leveraging their long-standing relationships with customers, diverse backgrounds, and technical proficiency to drive the Company's long-term growth." - TradeArabia News Service