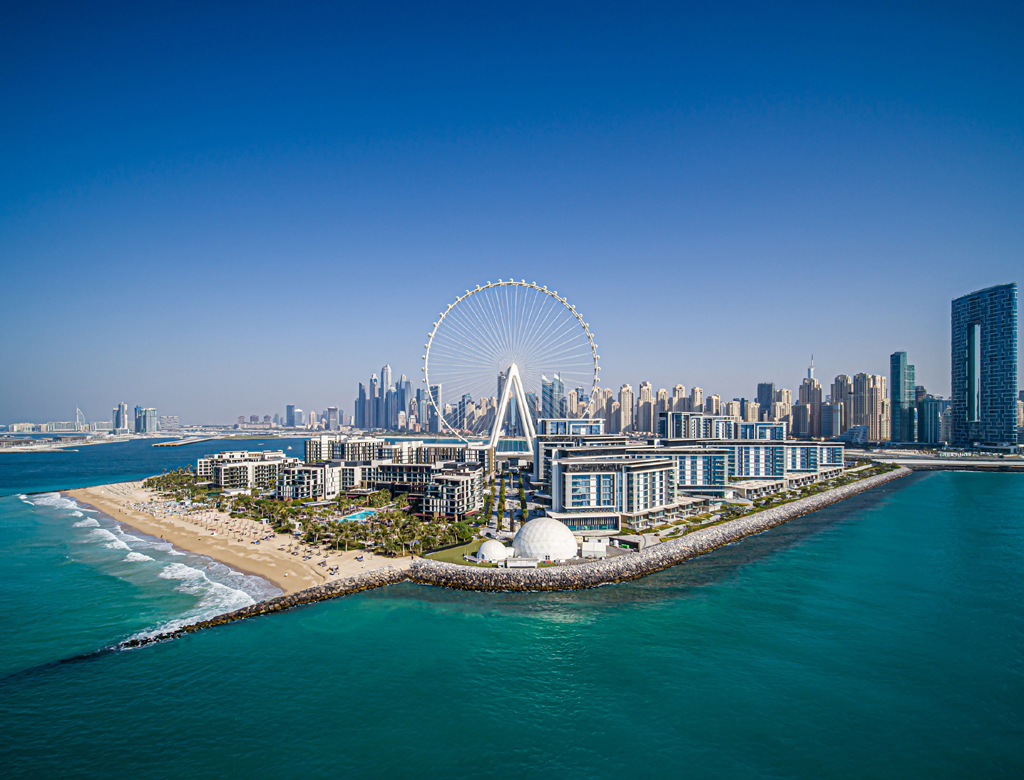 Dubai has been named the No 1 global destination in the Tripadvisor Travellers' Choice Awards for a second successive year, consolidating its position as the world's 'favourite tourist destination'.
The recognition supports the goal of the recently launched Dubai Economic Agenda D33 to consolidate Dubai's status as one of the world's top three destinations for tourism and business, said a statement.
Dubai's top international ranking was announced by Tripadvisor, a leading travel guidance platform, at its annual Travellers' Choice Best of the Best Destination Awards 2023.
The back-to-back global seal of approval underscores the significant efforts to bolster the city's vibrant economy and tourism ecosystem as it seeks to deliver the vision of His Highness Sheikh Mohammed bin Rashid Al Maktoum, Vice President and Prime Minister of the UAE and Ruler of Dubai, to make Dubai the world's most visited and liveable city, said the statement.
Tripadvisor Travellers' Choice Award winners are chosen by millions of travellers from around the world, who provide their real and unbiased reviews or opinions on destinations, activities and experiences. The quality and quantity of independent destination reviews and ratings from travellers covered a period of 12 months from November 1 to October 31, 2022.
His Highness Sheikh Hamdan bin Mohammed bin Rashid Al Maktoum, Dubai Crown Prince and Chairman of The Executive Council of Dubai, commented: "The top ranking by global travellers reflects the vision of the leadership to transform Dubai into the world's top destination for tourism and business, as embodied by a key goal of the Dubai Economic Agenda D33.
"The Agenda's objective of consolidating Dubai's status as one of world's top three cities for tourism and business signifies the leadership's determination to mark Dubai out as a clear leader not only as a leisure and lifestyle destination but also as a hub for connectivity, commerce and investment. Dubai's diverse tourism attractions and hospitality offerings, combined with its emergence as a leading venue for global events and a magnet for talent and enterprise will continue to reinforce its status as a favourite among global travellers over the next decade. Dubai's tourism, hospitality and events sectors have been at the forefront of a rebound and acceleration of global growth in these sectors over the last two years and will continue to play a key role in shaping their evolution in the future," he said.
Helal Saeed Almarri, Director General, Dubai's Department of Economy and Tourism (DET), said: "Being named the No.1 global destination for a second consecutive year reflects the significant work undertaken by the city's many stakeholders, our strong public private partnership model, and Dubai's global network of partners – all of which are aligned towards the guiding vision of His Highness Sheikh Mohammed bin Rashid Al Maktoum, Vice President and Prime Minister of the UAE and Ruler of Dubai, to make Dubai the city of the future and the world's best destination to visit, live and work.
"Tourism is a central pillar of Dubai's economic growth and diversification, and the continual investment in our product offering, a frictionless and superlative guest experience and the development of the sector and those working in it, will not only serve to further accelerate industry growth but critically, will have a significant multiplier impact on many other elements of Dubai's economic landscape and global appeal to businesses and talent.
"We also see this sector's growth providing many opportunities for national talents to enter the industry and we will continue to provide an educational and training framework for their development as well as the wider industry's continued advancement," Almarri added. - TradeArabia News Service