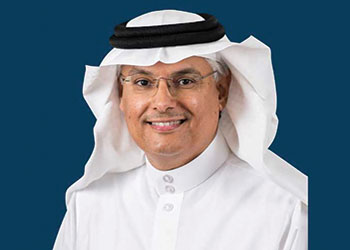 Mohammed Al Qahtani, Senior Vice-President – Downstream, Saudi Aramco has joined the GPCA Board of Directors. He brings over 30 years of industry experience, having held several management positions since joining Saudi Aramco in 1983.
Al Qahtani was appointed SVP of Downstream at Saudi Aramco in September 2020, where he oversees the global refining and chemicals portfolio, power, pipelines and distribution, marketing, supply and and trading, and the company's domestic retail business.
His previous positions include VP of Petroleum Engineering and Development, Executive Director, VP of Saudi Aramco Affairs, and VP of Corporate Planning among others. Al Qahtani holds a BSc in Petroleum Engineering from KFUPM in 1988, and MSc. And a Ph.D. in petroleum engineering at the University of Southern California in 1992 and 1996, respectively.