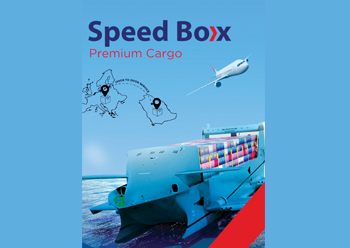 Naqel is keen to enhance logistics in KSA
The service offers integrated door to door logistics services from EU cities to every city in the Kingdom within two weeks
Naqel, headquartered in the Kingdom of Saudi Arabia, has created through its European subsidiaries the 'Speed Box', which offers integrated door to door logistics services from all European Union (EU) cities to every city in the Kingdom.
The product is characterised by fast delivery sea freight within two weeks, and reduced costs, compared to air freight.
The Italian port of Genoa has been identified as the main connection point through which all shipments from Europe are collected and shipped to the Jeddah Islamic Port in record time.
They are then cleared by customs through Naqel's terminal in the port's retention zone, with the possibility of storing them in the retention zone as per client requirements. The shipments are finally delivered to all regions and cities of the Kingdom through Naqel's network.
This product complies with Naqel's keenness to develop its services and implement its strategy, which aims to enhance the Kingdom's as a major logistics centre in the region.
This is in addition to Naqel's continuous response to meet the market needs aiming at finding logistical solutions for international transportation that guarantee quality, speed and reduce costs, especially with the decline in the capacity of international air cargo affected by the Covid-19 pandemic.