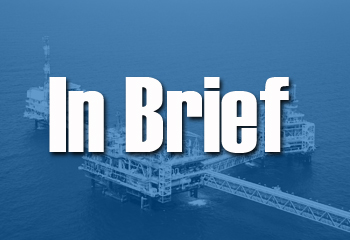 SABIC undertakes plastic recycling project
RIYADH: Nusaned Investment Company, a Sabic-owned affiliate, signed an investment agreement through the Nusaned Fund, with the Green Kingdom Industries (GKI) and the Italian company (AMUT) to establish a plant for recycling polyethylene terephthalate (PET) bottles in Rabigh.
The move adds to the company's commitment to investment in small and medium industrial establishments and contribute to achieving the goals of the Kingdom's Vision 2030, reported Saudi Press Agency (SPA).
The plant will produce recycled PET flakes for food use to serve the local and global markets.
Faisal Al-Bahair, CEO of Nusaned Investment Company, said this new achievement crowns the company's strategic efforts in line with Sabic's goals to support local content and help enhance the kingdom's competitiveness globally.

Dulsco launches re-refinery plant
DUBAI: UAE-based Dulsco, a regional leader in human resource solutions and waste management services, said its Environmental Solutions vertical has launched an advanced Oil Re-Refinery Plant, the first of its kind in the region.
Progress within any industry comes at the expense of an unfortunate by-product ''Waste''. Progressively developing economies such as the UAE's value sustainability as an integral component of the country's development efforts, and waste management is treated with the utmost of importance, said the statement from Dulsco.
Investing heavily in technology and innovation, Dulsco seeks to support the UAE's agenda for sustainability and the country's mission to achieve a circular economy.
CEO David Stockton said: 'Our priority is to play a leading role nationally in implementing sustainable infrastructure for the future. We do this by ensuring that our values are applied in circular economy best practices and recycling.'

Reliance, Aramco OTC deal collapses
NEW DELHI: Reliance Industries and Saudi Aramco have called off a deal for the state oil giant to buy a stake in the oil-to-chemicals business of the Indian conglomerate due to valuation concerns.
Talks broke down over how much Reliance's oil-to-chemicals (O2C) business should be valued as the world seeks to move away from fossil fuels and reduce emissions. Instead, Reliance will now focus on signing multiple deals with companies to produce specialty chemicals for higher margins.
Aramco, the world's top oil exporter, signed a non-binding agreement to buy a 20 per cent stake in Reliance's O2C business for $15 billion in 2019. Last week, the companies announced they would re-evaluate the deal, ending two years of negotiations.
The collapse of the deal reflects the changing global energy landscape as oil and gas companies shift away from fossil fuel to renewables.

Hydrocarbons part of UAE's energy mix
DUBAI: Hydrocarbons will always play a role in global energy requirements, but their production should be using low-carbon extraction and production solutions. That's why the UAE is well-placed to play a leading role in the global energy sector for years to come.
Sharif Al Olama, Undersecretary for Energy and Petroleum Affairs at the UAE Ministry of Energy and Infrastructure, said: 'I see no scenario in which there will be zero hydrocarbons required. But only producers that are low in carbon intensity are going to survive. And the UAE is in a good position,' he said.
He noted that the UAE has always sought an energy mix, beginning in 1973 with the formation of Abu Dhabi National Oil Company Liquified Natural Gas (Adnoc LNG), the first company in the Middle East to liquify natural gas and eliminate offshore flaring.

Masdar to develop 200MW solar plant
ABU DHABI: Masdar, a leading renewable energy company and a subsidiary of Abu Dhabi-based Mubadala Investment Company, has signed an agreement with Armenia to develop a 200-megawatt (MW) solar photovoltaic (PV) plant.
The Ayg-1 project will be developed on a design, finance, build, own, and operate (DFBOO) basis and the project company will be 85 per cent owned by Masdar, with the Armenian National Interests Fund, (ANIF, a government owned investment vehicle) holding 15 percent. It will be located between the Talin and Dashtadem communities of Armenia, in an area where solar radiation is high and land is unusable for agricultural purposes.
In July, the Armenia had announced that Masdar was the winning bidder for the project, having submitted a tariff of $0.0290 per per kilowatt-hour (kWh) in a competitive process.

Adnoc mulls logistics IPO next year
DUBAI: State oil firm Abu Dhabi National Oil Company (Adnoc) is weighing an initial public offering (IPO) of its marine services, logistics and shipping arm next year.
Adnoc Logistics & Services (Adnoc L&S) has been selected for a potential float in Abu Dhabi in 2022. A deal could follow after testing investor appetite and market conditions. Adnoc declined to comment when contacted by Reuters.