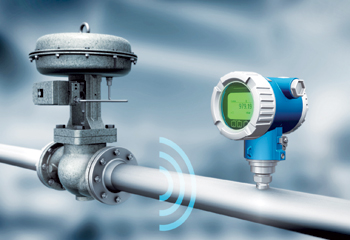 Heartbeat Diagnostics ... getting the right information at the right time
The technology apprises industry users about the operation optimisation potential and supports the overall goal of efficient and safe production, Apurva Sharma, Team Leader, Industry Management at Endress+Hauser, tells OGN

Professionals in various industries are continuously challenged to keep their productivity high, while at the same time keeping their operating and maintenance costs low.
In addition, legal requirements must be complied with, and product quality and safe operation ensured.
Consequently, the requirements on plant instrumentation are steadily increasing.
There are many factors to be considered, if operations are to be successful.
The Liquiline is a multiparameter analytical sensors
Keeping productivity high, while at the same time lowering operating and maintenance costs, is a common challenge to all plant operators!
What if field devices had their own pulse and could tell users about operation optimisation potential and support the overall goal of efficient and safe production?
Heartbeat Technology from Endress+Hauser provides the answer.
Consisting of diagnostics, verification and monitoring functions, it makes smart instrumentation even smarter:
• It takes the pulse of the measurement and provides in-depth insights.
• It enhances measuring reliability and safety.
• Provides higher efficiency in operations.
• Improves productivity gains while ensuring compliance with fewer unpleasant surprises.
The benefits of Heartbeat Technology include:
• Increased measuring reliability and safety: It offers the highest confidence in device performance under various operating conditions due to outstanding diagnostic coverage and developmental compliance with international standards (Heartbeat Diagnostics).
• Higher efficiency and plant uptime: Efficient operations are ensured through timely, clear and standardised diagnostic messages according to NAMUR NE 107, providing easy-to-follow recommendations for remedial actions (Heartbeat Diagnostics).
Heartbeat Technology ... making smart
instrumentation even smarter
• Certified verification of measuring instruments: It provides guided procedure for in-situ and traceable verification of measuring instruments according to ISO 9001 at the push of a button, without interrupting the process – with minimal effort and without device removal (Heartbeat Verification).
• Enhanced productivity while ensuring compliance: Third-party attested verification concept and automatically generated verification reports enable optimisation of calibration and proof test cycles in a compliant manner (Heartbeat Verification).
• Predictive, intelligent and timely measures: it offers condition monitoring capability for process optimisation and timely prediction of maintenance needs (Heartbeat Monitoring).
This technology is embedded into numerous measuring devices across Endress+Hauser's product portfolio.
Its unique diagnostic, verification and monitoring functions all aim to support clients in their daily striving to increase plant performance, such as, help in the detection of build-up formation, which enables the optimisation of cleaning intervals.
Once the smart instruments are connected to the control system, management system or the cloud, additional data can be gained conveniently.
Also, Heartbeat Verification can be executed centrally for numerous field devices, and a lot more.
Diagnostics with heartbeat technology increases reliability and confidence in measurements. It is:
• Reliable and safe: Users can increase measurement reliability, safeguard product quality and retain required safety levels longer due to continuous best-in-class diagnostic coverage (up to 97 per cent) and device development according to IEC61508.
• Fast: Users can immediately get informed of any device failures or processes being run out of device specifications.
• Efficient: It increases plant availability and maintains safe operations by avoiding unplanned shutdowns.
• Clear: Timely, efficient and correct maintenance is enabled by obtaining standardised diagnostic messages that provide clear text instructions regarding cause and remedy according to NAMUR NE 107
Users can become efficient in their testing efforts while ensuring compliance through verification with heartbeat technology. It is:
• Reliable: Highest confidence in device functionality via in-situ device verification at the push of a button and without interrupting the process
• Clear: Verification result is 'Passed' or 'Failed'.
• Comprehensive: All verification details are available in the verification report, which helps to reduce your documentation and audit efforts.
• Compliant: Verification concept is third-party attested and traceable according to ISO 9001.
• Easy: Enables optimisation of calibration and proof test cycles with minimal effort and without device removal, thereby reducing the risk of introducing systematic faults
Monitoring with heartbeat technology allows users to obtain insights to optimise their processes and predict maintenance needs. It is:
• Informative: Physical responses from the sensors are converted into easily understandable process and device insights.
• Specific: Monitors dedicated device parameters to optimise operations by identifying anomalies in the process and predicting maintenance needs.
• Predictive: Takes measures in a timely manner to avoid any potentially unsafe process conditions or device malfunction.
• Reliable: Increases plant availability by planning maintenance activities exactly when needed and avoiding unplanned shutdowns.

MAXIMUM SAFETY AND RELIABILITY
In chemical and petrochemical companies, safety has the highest priority. Consequently, flowmeters must ensure maximum reliability.
Although costly, proof testing is the established method for validating functional reliability.
Heartbeat Technology provides the basis for minimising the effort and exposure of personnel involved in such routine activities; it allows for maximum flexibility in proof test planning.
The simplicity and conciseness of test procedures minimise the risk of handling errors. Thus, personnel conducting them are also protected from risks and subject to minimal exposure.
With Heartbeat Technology, users keep their measurement under perfect control; they simply verify their measurement points without interrupting their processes.
As the devices run their own diagnostics, proof tests are only necessary in maximum extended cycles.
Furthermore, the automatically generated reports without process interruption support the documentation.
For future-orientated predictive maintenance the instruments offer parameters to monitor the performance for process optimisation.
For more information, visit: www.mesc.endress.com.