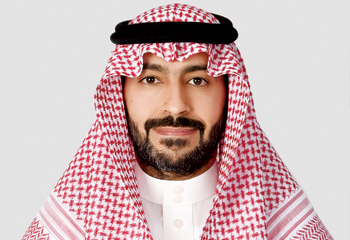 THE Arab Petroleum Investments Corporation (Apicorp) has appointed Khalid Al Ruwaigh as its new CEO.
Commenting on the appointment, Dr Aabed Al-Saadoun, Chairman APICORP Board said: 'The wealth of knowledge and experience Khalid brings, having worked in a broad range of industries, will be instrumental in continuing our strong momentum in support of a balanced approach to the energy transition agenda and sustainable development goals of our Member Countries and wider MENA region.'
Khalid bin Ali Al-Ruwaigh holds an MBA from California State University and a Bachelor's Degree in Information Systems from King Saud University. He joins APICORP from Emirates NBD Capital KSA where he served as CEO. Before that he held several senior and executive roles within the financial sector covering multi-asset classes such as public & private equity, real estate, and fixed income.
Bernthaler takes on COO role
ADMIRAL America Energy has appointed Frank Bernthaler to the role of Chief Operating Officer. He will be based in the UAE and lead all aspects of Admiral Energy's operations, manufacturing and global expansion management, including leveraging his unique talent for the launch of new Admiral Energy offices around the world.
Bernthaler will spearhead Admiral America's plans to rollout electric mobility and EV charging solutions across Middle East, Africa, CIS and India, while also overseeing the new product and manufacturing verticals. He will also serve as strategic advisor on distribution and consulting, extending his decades of global automotive expertise to Admiral's global leadership team.

New sales head for L&T Valves
VENKATESH Suryanarayanan has joined L&T Valves as the Global Head of Sales.
Suryanarayanan has three decades of experience in the flow-control domain covering sales, product management and manufacturing. He started his career with the L&T Group in valve manufacturing and later moved to international sales where he handled various responsible across geographies. Suryanarayanan also played a key role in setting up a valve manufacturing facility in China. He was previously with Emerson Process Management as Director Business Development (APAC).
'This is a homecoming for me, and I am excited about the tremendous opportunities for innovation and growth at L&T Valves. I look forward to working with the young and dynamic team and creating value for our customers and stakeholders,' Suryanarayanan said.