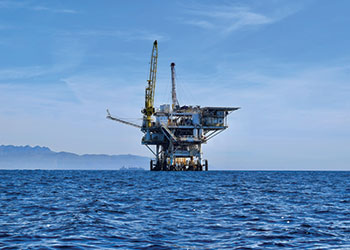 GCC and Saudi nationals and residents can buy shares
Arab Drilling Company's IPO has generated an order book of SR162 billion ($43 billion) and resulted in a subscription of coverage of around 61 times of the total offered shares.
In September, the leading oil and gas drilling contractor in Saudi Arabia, announced its intention to offer 30 per cent ($712 million) of its issued share capital to the public through and listing its shares on the Saudi exchange Tadawul.
Saudi nationals, foreign residents in the Kingdom and GCC nationals were allowed to subscribe for shares in the retail offering between October 18 and 19 at the final price 100 riyals ($26.6) a share, implying a market capitalisation of SR8.9 billion ($2.4 billion) at listing.
The company along with Goldman Sachs Saudi Arabia, HSBC Saudi Arabia and SNB Capital Company, as joint financial advisors, has announced the successful completion of the participating parties' book-building process in compliance with the guidelines of the Capital Market Authority (CMA).
Ghassan Mirdad, CEO of Arabian Drilling, said the investment case was robust, and the demand for company shares had ensured a successful institutional fundraising phase. "We now look forward to onboarding the retail investors, who make up a core and important element of our offering and shareholdings."
Arab Drilling Company's specialises in both onshore and offshore drilling with a fleet size of 45 rigs serving four key clients and operating principally in KSA.
The company has plans to grow and expand further into the GCC.
Trading of the offer shares will commence after all relevant legal requirements and procedures have been fulfilled.