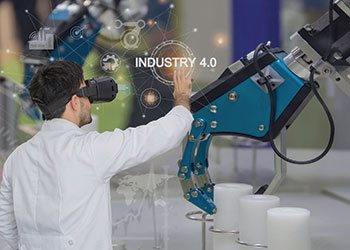 The Middle East Maintenance and Reliability Conference (Maintcon) has steadily grown to be one of the largest gathering for maintenance and reliability professionals in the world.
The sixth edition of the event will be held from November 27-30 at The Gulf Hotel in Bahrain will be held under the theme, 'Industry 4.0 – Industrial Innovation and Technologies in the New Normal', and will focus on the technological advancements and the digital transformation happening in the areas of maintenance, reliability and asset management.
The summit is being organised by Gulf Society for Maintenance and Reliability (GSMR) in association with Bahrain Society of Engineers (BSE) under the patronage of Dr Mohamed bin Mubarak Bin Daina Minister of Oil and Environment Special Envoy for Climate Affairs Kingdom of Bahrain.
This year's event will have various activities including a technical exchange, GSMR Excellence Award, Women in Industry and Asset Management event, and an Innovation Corner among others.
Speakers will speak about Industry 4.0, maintenance and reliability, professional development, supply chain, asset data management, business transformation, big data, predictive analytics, turnaround and inspection, IIoT, etc.
In addition, companies will be given the chance to showcase their latest products and services and to interact with the delegates.
The GSMR Excellence Award 2022 ceremony will be held on November 27. There will be two categories: Organizational and Individual, each further divided into two sub categories.
A highlight will be the Women in Industry and Asset Management (WIAM), which will award winners in three major categories: Emerging Professional Award, Woman of Excellence Achievement Award, and Women Empowerment Award.
The award ceremony will be held on November 28.
A key highlight will be the Innovation Corner to showcase recent research or inventions in the fields of maintenance, reliability, asset management, or related industries.
The segment offers a unique opportunity to innovators and pioneers to showcase their talents among the regional oil & gas companies, government officials, and high-profile individuals in the industry.
The best innovation showcased will be recognised at the end of the exhibition.
The last MAINTCON in 2018 was attended by 1,500 participants.