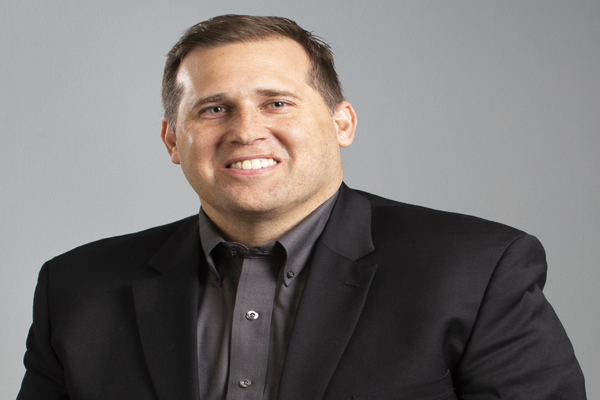 Gilmore CEO David Nemetz
Gilmore, a Proserv Company and leading provider of flow control solutions has appointed 25-year energy industry veteran David Nemetz as its new Chief Executive Officer (CEO).
The long-established Houston-based business has been providing cutting-edge flow control solutions, such as critical service valves and regulators, to the oil and gas industry for more than 50 years. Its wide array of products targets the drilling, downhole, production and wider industrial sectors.
Proserv has a significant presence in the Middle East, with facilities across the Arabian Peninsula and its expanding services business headquartered in a recently opened base in Abu Dhabi.
An engineer by training and holding an MBA degree, Nemetz has previously held senior roles at companies like TechnipFMC and FMC Technologies, before joining Proserv as Project Director in May 2019 and then soon after taking up the role of President at Gilmore.
Nemetz's significant experience of defining and executing strategic growth plans will prove invaluable for Gilmore, which looks to widen its footprint across markets and regions, utilising both organic and inorganic expansion strategies, through 2021 and beyond.
The business intends to direct its solutions to new segments of oil and gas, including a landmark move into the unconventional drilling space. It will also harness the reliability and durability of its renowned shear seal technology in severe service environments and apply that to parts of the sector, and other industries, where existing products do not offer the same level of quality or robustness.
Gilmore will also actively pursue appropriate business acquisitions that will accelerate penetration into new markets or widen its product capabilities and range.
Speaking about his appointment, Nemetz comments: "I am delighted to take on the role of CEO at Gilmore. This business not only has an enviable heritage in the development of flow control solutions, but the unrivalled quality of its products and materials, its shear seal technology, durable in the harshest of environments, and the optimised serviceability of its designs, all supported by the vast talent of the Gilmore team, open up exciting possibilities regarding our future path and what we can offer.
"Through 2021, we will roll out a range of genuinely disruptive products, incorporating exciting new materials, which will take corrosion resistance, debris tolerance and durability in unconventional completions solutions to a whole new level. These will provide a paradigm shift in the reliability and durability of flow control technology available in the market right now."
Nemetz's senior team is augmented by Ryan Bludau, Vice-President, Technology and Business Ventures, and Scott Shugart, VP, Operations.
Despite the challenges of the global Covid-19 pandemic, Gilmore has enjoyed a very resilient year through 2020, supported by its release of seven new products, comprising the latest unveilings from its cutting-edge GEN 2 range of valves and regulators.
David Currie, Group CEO, Proserv states: "We have set out ambitious plans for Gilmore in the coming few years as it unveils significant product launches and targets entirely new markets. The core fundamentals of Gilmore, from its research and development and design capability, through to its high-quality materials and industry leading qualification testing, are best in class.
"In David Nemetz we are delighted to have appointed a leader with the necessary experience, vision and drive to inspire this excellent team and continually push its flow control technology forwards to fully maximise its potential." –Tradearabia News Service