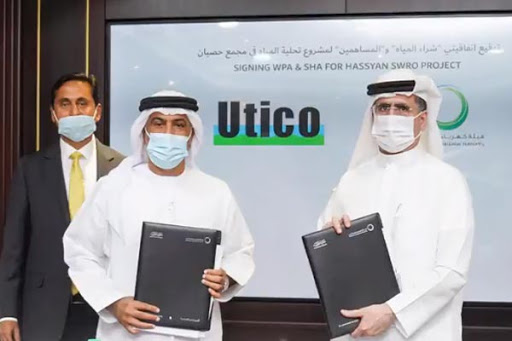 Utico, the Middle East's leading full service utility and the only private water and power company in the UAE, said it has achieved an international Sustainability rating for its benchmark sized sukuk from DNV UK.
It will be the first sustainability private corporate sukuk of its kind in the region, said the company in a statement.
The sukuk will be issued in the coming weeks and has gathered high interest among sustainable investors and also among other financial investors who are moving towards sustainability as a key basket investment.
It is in support of Utico's ongoing innovation and sustainability programme that has driven the company over the past 16 years to deliver consistent profitability every single year, and at the same time serve the community at the best utility tariffs in the region.
Utico today serves 5 out of 7 emirates of the UAE, connecting Ras Al Khaimah, Umm Al Quwain, Ajman and Sharjah.
Utico's consistent sustainable growth at CAGR 20% gives it the reason to catalyse its growth further even during the pandemic and post-pandemic. The consistent and sound business model has attracted many partners and investors to work with Utico, the statement said.
Currently Utico has over 15 projects in the Mena region that will benefit from its expertise and business model and thereby leading to expanding its offerings.
Utico is working with key partners like Dewa, Sharjah Electricity and Water Authority, Federal Electricity and Water Authority, Sharjah Investment and Development Authority (Shurooq), Masdar, SWPC, Neom, IDO as well as environmental and food security authorities on several projects.-TradeArabia News Service