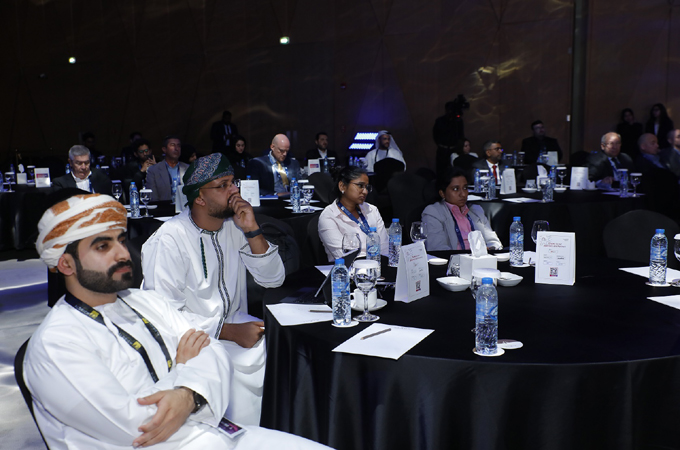 The Middle East Digitalisation in Oil and Gas (MEDO 2023) conference, which runs from March 14 to 15, 2023 in Rixos Premium Dubai JBR, UAE, witnessed a grand opening with more than 150 individuals from 20 companies across 7 countries.
The event brought together leading experts and organisations from various sectors around the world to showcase the latest trends in technologies and innovations that are leading the way forward for industries to achieve net-zero emissions.
MEDO 2023 together with the Digital Energy Expo, brought together an unparalleled gathering of influential leaders, policy makers, and decision makers from across the Middle East, who shared thought-provoking knowledge sessions, insights and best practices about digital transitions.
The event also served as a strategic platform for attendees to gain insights from inspiring knowledge sessions, engage in discussions on the latest digitalisation solutions, and explore the impact of emerging digitalisation technologies into the oil and gas industry and its performance.
Some of the key highlights of the event included discussion on topics as sustainability, Fourth Industrial Revolution, innovative hydrogen projects, smart refineries, robotics, Virtual Reality (VR) and Augmented Reality (AR) innovations, risks and cybersecurity in the Energy sector, and digital twin modelling and optimisation technology, among others.
Benedict Samuel, Director, Aldrich Energy – organisers of the event, said: "MEDO 2023 is an excellent opportunity for professionals to network, exchange ideas, and gain insights into the latest trends and innovations shaping the oil and gas and energy sector. The event promises to be a valuable platform for anyone interested in exploring the impact of digitalisation on these sectors and gaining a deeper understanding of the strategies and technologies that are driving progress towards a more sustainable future."
With an aim to enable attendees to gain exclusive access to the latest digitalisation trends and technologies, MEDO 2023 is curated to drive the energy revolution for a better, greener future.
Attendees to the event included c-suite executives, vice presidents, general managers, directors, managers, and heads of departments from research and development.-TradeArabia News Services