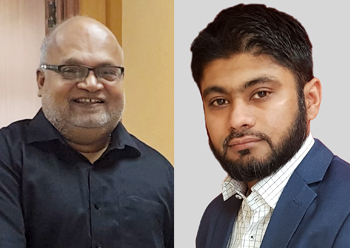 Bahrain-based regional publishing giant Al Hilal Group, publisher of the flagship Oil and Gas News (OGN) magazine, has bid farewell to its editor K S Sreekumar.
The seasoned journalist, an expert in the energy sector, headed to his home country India after a successful 13-year stint with the group.
Sreekumar was the launch Editor of Gulf Interior magazine in 2006, and in 2008 became editor of OGN and spearheading its steady growth over the years.
Ronnie Middleton, Managing Director of Al Hilal Publishing & Marketing Group, thanked Sreekumar for his outstanding contribution to the ongoing success of OGN.
"Despite a very difficult publishing environment, the title has continued to contribute positively to the magazine division. Sreekumar's editorial input has helped establish the publication as one of the leading trade publications for this region."
Sreekumar is succeeded by Bahraini national Abdulaziz Khattak, who was previously the deputy editor of Gulf Construction magazine.
"Khattak's appointment is a milestone in the history of OGN. This is not just an internal generational leap in appointing a new editor; but Abdulaziz is the first Bahraini to hold the position of editor in a leading English trade journal. Belying his young age, Abdulaziz brings with him over 16 years of journalistic experience," said Jubran Abdulrahman, Managing Director of Al Hilal's Trade Magazine Division.
"Khattak's appointment is in line with Al Hilal Group's commitment to hone and promote Bahraini talent, especially in the English media," added Middleton.