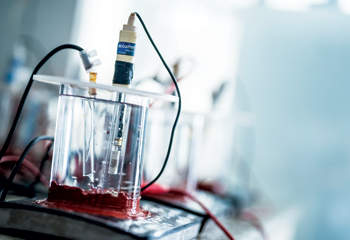 Element expands outreach of coatings testing
Element Materials Technology (Element) has expanded its UK coatings testing capabilities at its Edinburgh facility with an extension to the UKAS ISO 17025 accreditation scope.
After a recent investment in expanding its testing capacity, Element's UKAS accreditation covers ISO 12944 Parts 6 and 9, among other industry standards, and complements existing capabilities at Element's centre of excellence for coatings in Amsterdam.
Element's coatings business covers a diverse range of capabilities, including mechanical and pipeline testing; material degradation testing; failure analysis; linings testing for petrochemicals; and niche testing for high temperature and high pressure environments.
Matt Hopkinson, EVP for EMEAA at Element, said: "The ISO 17025 accreditation extension for coatings at our Edinburgh laboratory demonstrates our capability in delivering highly technical and consistent results for our customers in line with the exacting requirements and standards used by the coatings manufacturers for the different industries they serve.
"When failure in use is not an option, we help customers make certain that their products, materials, processes and services are safe, compliant and fit for purpose."
With coatings laboratories in Europe, UK, USA, Middle East and Asia, Element can meet the requirements for key industry coating test standards including: Norsok M-501; ISO 12944 parts 6 and 9; and ISO 21809 Parts 1, 2 and 3, creating a stronger, more unified global reach. The combination of high-capacity laboratories and advanced technical knowledge allows Element to replicate difficult operating environments in accordance with all of the applicable local, national, regional and international standards, including ageing, chemical, marine, offshore, onshore and subsea applications.