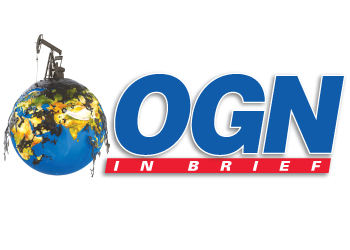 QatarEnergy forays into Canada
DUBAI: QatarEnergy has signed a deal for a 40 per cent stake in one of ExxonMobil's major offshore explorations in Canada.
The deal marks QatarEnergy's first foray into offshore exploration in Canada.
The agreement will give QatarEnergy a farm-in exploration license for EL 1165A, currently held by ExxonMobil Canada.
The Hampden exploration well activities are planned in deep water, 450 km off the coast of Newfoundland and Labrador. ExxonMobil Canada will retain the remaining interest in the exploration.
Over the past two years, Qatar Energy has expanded internationally, gaining stakes in oil and gas projects around the world by signing deals with major energy companies, including ExxonMobil.
Adnoc to be powered by clean energy
ABU DHABI: The Abu Dhabi National Oil Company (Adnoc) and Ewec (Emirates Water and Electricity Company) have launched a landmark clean energy partnership, the largest of its kind in the oil and gas industry, which will see up to 100 per cent of Adnoc's grid power supplied by Ewec's nuclear and solar clean energy sources.
This makes Adnoc the first major oil and gas company to decarbonise its power at scale through a clean power agreement.
Simultaneously, Ewec will benefit from long-term electricity offtake for its current and future renewable and clean power sources, which include solar and nuclear power, enabling continued investment in transformative innovations to decarbonise the energy sector.
This progressive approach supports the UAE Net Zero by 2050 Strategic Initiative and enhances Adnoc's pathway to decarbonisation while enabling sustainable future growth. It also underpins the UAE's bold and strategic approach to enable a lower carbon future.
Cyberattack disrupts Iran gas stations
DUBAI: A cyberattack disrupted the sale of heavily subsidised gasoline in Iran, causing long queues at gas stations across the country.
"The disruption at the refuelling system of gas stations ... in the past few hours, was caused by a cyberattack," state broadcaster IRIB said. "Technical experts are fixing the problem and soon the refuelling process...will return to normal."
The oil ministry said only sales with smart cards used for cheaper rationed gasoline were disrupted and clients could still buy fuel at higher rates, the ministry's news agency Shana reported.
The disruptions came ahead of the second anniversary of an increase in fuel prices in November 2019 which led to widespread street protests in which hundreds were reported to have been killed by security forces.
Industry officials told state TV that nearly half of gas stations had reopened as technicians rushed to activate manual settings after online functions were paralysed by hackers. Officials gave assurances there were no fuel shortages and that the remaining stations would reopen soon.
Eni announces new Egypt discoveries
CAIRO: Italian multinational oil and gas company Eni, announced three new oil and gas discoveries in the concessions of Meleiha and southwest of Meleiha, in Egypt's Western Desert.
The discoveries in the Meleiha Development Concession were achieved through the Yasmin W-1X and MWD-21 wells.
Production tests at the Yasmin W-1X well resulted in an average production of 2,000 barrels per day of light crude and 7 million cubic feet per day of associated gas. The MWD-21 well, which has already been linked to production, has also yielded a stable production rate of 2,500 bpd.
In the SWM-4X well, the test resulted in a production rate of about 1,500 oil equivalent barrels per day. The total proven reserves that resulted from the three wells amount to about 50 million barrels of oil equivalent from petroleum resources.
Vedanta set for $20bn expansion
DUBAI: Vedanta Group, a global leader in oil & gas and metals industries, is stepping up Gulf operations by establishing a regional base in the UAE as part of its $20 billion expansion drive across key markets.
Anil Agarwal, founder and chairman of the $15 billion Vedanta Resources, said out of the $20 billion earmarked for global expansion, $10 billion will be in the oil and gas sector. The group is also looking at boosting investments in India, including in the privatisation of BPCL, Shipping Corporation of India and Hindustan Copper.
Agarwal said his group's Fujairah subsidiary is getting very favourable deals in the UAE from those who are into drilling and creating surface facilities. "The region has huge experience, and we would like to take that experience in energy to India."
"India only produces 15 per cent of its energy needs. The government is focused on increasing oil & gas exploration and production. We will play an important role from here by working with the Indian government and partners such as the UAE," he said.
Dana Gas wins $607.5m in case
DUBAI: Dana Gas, an energy firm based in the UAE emirate of Sharjah, has been awarded $607.5 million in damages in its gas dispute case with Iran's state-owned oil producer.
The Abu Dhabi-listed company will enter another round of arbitration with the National Iranian Oil Company (NIOC), where the claim will be much larger, it said in a stock exchange filing.
The case involves a 25-year contract signed by NIOC and Crescent Petroleum in 2001 for Iran to supply 600 million cubic feet of gas by pipeline to Sharjah. NIOC failed to comply due to a dispute over contracted price, and the companies have been under international arbitration since then.