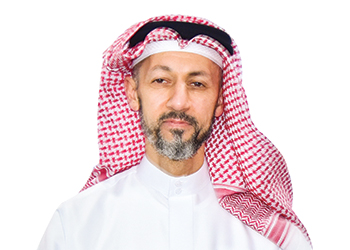 Kanoo ... partnering with the best
The company has always strived to introduce world-class and innovative technology for its clients in the region by partnering with some of the world's leading companies, Ali Abdulla Kanoo, President, Kanoo I&E tells OGN
Kanoo Energy, part of Kanoo Industrial and Energy Business Group, is a leading engineering service provider to the core sector industries including, but not limited to, oil and gas, power, utility, mining, and construction across Saudi Arabia, the UAE, Bahrain and Oman.
Kanoo Energy has been actively working on enhancing its customer offering, which dovetails with global and regional attempts to harness technology driven by innovation.
The CycloneCC allows for widespread deployment of carbon capture solutions
Within the technology sector, Kanoo I&E is attracting international and local specialist partners and innovators to implement solutions that will enable industry in the region to streamline and optimie their operations.
Below are only a few of the areas that Kanoo I&E is working on implementing:

• Reverse engineering & 3D printing (additive manufacturing): Amongst several new solutions being launched by Kanoo I&E is reverse engineering & 3D printing (additive manufacturing) services, in partnership with Imaginarium of India.
Imaginarium is a leader in India within the field of 3D printing and advanced manufacturing technology, housing the largest set up of 3D printers.
The major value propositions for clients offerered through the Kanoo-Imaginarium relationship include reduced prototyping costs; small production runs that are faster and less expensive; significant reduction in 'on-hand inventory' through digitising spare inventories; easy recreation and optimisation of legacy parts; and saving on material waste and energy.

• Corrosion under insulation (CUI): Kanoo Energy in partnership with CorrosionRADAR, a UK-based company, is working on providing remote risk monitoring, enabling condition data based Risk Based Inspection (RBI) for CUI.
With its patented remote monitoring and predictive analytics software solutions, CorrosionRadar supplies the world's longest-range CUI sensor monitoring system for critical assets such as pressure vessels, columns, heat exchangers and pipelines.
The patented system enables the move away from manual inspection to automated monitoring, and from reactive to predictive corrosion management.
The CorrosionRADAR system can localise the risk of corrosion under insulation early on
Early detection aids with corrosion prevention, lowering costs and risk.
Saudi Aramco is among the biggest adopter of the monitoring system in the Middle East region and is a shareholder in the company.
The monitoring system finds key uses in cold duty insulation system which usually cannot be inspected during plant operations.
The solution includes permanently embedded, distributed moisture and corrosion sensors, which are installed onto the asset surface under the insulation on vessels and pipelines.
These sensors and data loggers provide real-time data on asset health in relation to moisture or corrosive conditions under the insulation and its precise location shown on a software dashboard.
The CorrosionRADAR system can localise the risk of corrosion under insulation early enough, thereby minimising corrosion damage and allowing for early scheduling of inspection and repair.
The system enables focused, efficient inspection and maintenance programmes - a significant addition to the standard RBI approach with data-driven inspection decisions.

• Carbon capture: Kanoo Energy in partnership with Carbon Clean focuses on helping hard-to-abate industries, such as cement, steel and refineries, to achieve their net-zero targets by reducing the cost of carbon capture.
The closed impeller made using direct metal 3D printing by Imaginarium India
Its technology is operational across 44 sites and has already captured over 1.5 million tonnes of CO2.
Its modular technology, CycloneCC, solves the biggest barriers to widespread deployment of carbon capture solutions – cost and space.
The technology is up to 10 times smaller than conventional carbon capture and can reduce the cost by up to 50 per cent.
CycloneCC is revolutionising the sector; its standardised solutions will replace the need for costly and complex projects.
"Yusuf Bin Ahmed Kanoo as a company, through partnering with some of the world's leading companies, has always strived to introduce new, world-class and innovative technology solutions for its clients in the region," says Ali Abdulla Kanoo, President, Kanoo Industrial & Energy.
"3D Printing, CUI and carbon capture are technologies the market in the region requires, and Kanoo Energy has been one of the first, if not the first, company to bring these technologies here," says Manoj K Tripathy, CEO, Kanoo Industrial & Energy.