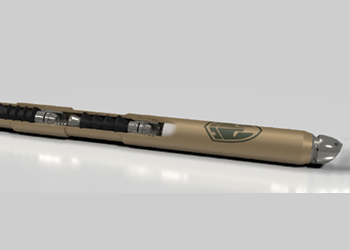 The TrenchFoot wet shoe system avoids the complications of conventional systems
For challenging well completion applications, Citadel has coupled its toe initiator top and bottom plug system with the bulletproof all aluminum 338 Ultra Mag valve
Citadel Casing Solutions, a US company that produces unique downhole components for cementing and casing running, claims its Trench Foot™ Wet Shoe Cementing system enables well completion in economical method.
In production casing applications, toe initiator valves, frac sleeves, or casing floatation collars are an integral part of the casing string. But these add complexity and risk due to ID restrictions for the cementing plugs and high hydrostatic pressure exposure to the float valves.
For these challenging applications, Citadel has coupled its toe initiator top and bottom plug system with the bulletproof all aluminum 338 Ultra Mag valve. The valve and top plug bump are both rated to 15,000 psi at 400 deg F.
Comprising multiple bottom plugs with increasing rupture pressures, the system is run without a top plug, enabling the operator to over-displace a known volume of cement with retarded, non-setting spacer.
Accordingly, the cement is spotted between the (conventional) first and second bottom plugs, and is pumped normally.
Then a highly retarded spacer is spotted between the second and third bottom plugs, allowing a controlled over-displacement of the cement in the shoe.
And upon landing the third and final plug, the cement in the shoe is successfully displaced, and the well is ready for continued operations following waiting on cement (WOC).
After WOC, guns and/or frac plugs can be pumped down immediately.
An advantage of the Citadel system is that it enables the elimination of some or all of the shoe track, increasing exposure to the producing interval, or reducing up to 120 ft of unnecessary drilling.
This is made possible through Citadel's bulletproof 338 Ultra Mag valve in a double valve shoe configuration.
The gas-tight 338 Ultra Mag 2.0 float valve is qualified as an independent mechanical barrier. It is rated 10 bpm for 36 hours, 15,000 psi at 400 deg, eliminating the need for a redundant float collar.
Each valve is gas tested and verified bubble tight during production.
Citadel has done hundreds of successful installations across North and South America.
The Trench Foot is qualified for deployment as an independent mechanical barrier in unconventional wells offering noticeable advantages.
These include total AFE savings from $8,000 to $40,000, total EUR uplift from $250,000 to $1 million, typical Permian injection rates of 18-20 bpm at 6,000 psi, and typical Haynesville injection rates of 15 bpm at 10,000 psi.
The Trench Foot can be better understood in comparison with a major operator's conventional shoe track.
This 180 ft long shoe track has a 'float shoe + full joint + full joint + float collar + full joint + pup joint + toe valve + pup joint + pup joint + toe valve + pup joint' configuration.
It is inaccessible to completable reservoir and incurs unnecessary drilled depth.
The Citadel Trench Foot wet shoe system on the other hand is 4 to 8 ft long and allows 100 per cent access to completable reservoir.
It cost-saving single casing connection eliminates $3,000 to $12,000 in premium accessory threads; and it eliminates over 100 ft of the hardest lateral to drill.
The Trench Foot is available in rupture pressures of 300 psi, 1,500 psi, 3,000 psi, and 4,000 psi, and in a latch-down configuration. It can customised to application specific requirements.