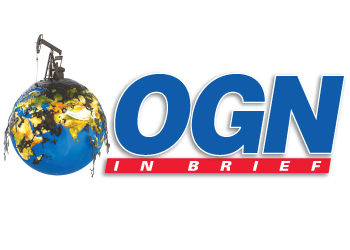 Ministers to speak at Adipec
ABU DHABI: Adipec has unveiled a line-up of more than 40 international ministers to speak at this year's conference, including eight from the Mena region, representing some of the largest energy producers in the world
The regional ministers include Dr Sultan Ahmed Al Jaber, Minister of Industry and Advanced Technology, UAE; Suhail Mohamed Faraj Al Mazrouei, Minister of Energy and Infrastructure, UAE; Dr Mohammad AbdulLateef Al-Fares, Deputy Prime Minister, Minister of Oil and Minister of State for Cabinet Affairs, Kuwait; Dr Mohamed bin Mubarak Bin Daina, Minister of Oil and Environment and Special Envoy for Climate Affairs, Bahrain; Tarek El Molla, Minister of Petroleum and Mineral Resources, Egypt; Dr Saleh Al Kharabsheh, Minister of Energy and Mineral Resources, Jordan; Ihasan Abdul Jabbar Ismail, Minister of Oil, Iraq; Eng Zafer Melhem, Minister of Energy and Natural Resources and Chairman, Palestinian Energy Authority.
Ministerial panel discussions at ADIPEC 2022 will encompass the most pertinent geopolitical, sustainability and economic issues around the future of energy supply, security, and affordability.
Adipec in Abu Dhabi is happening a week before COP27 in Egypt. Policymakers are expected to gather in Abu Dhabi to discuss solutions to the energy security and sustainability challenges, including how to respond to current global energy-market challenges while delivering on climate action and sustainability commitments.
The UAE has taken a leading role in ensuring basic energy needs of today are met, and economies do not slow down, because that will put the brakes on much-needed investment in climate action.

ESG: Energy firms address financing risks
MANAMA: AS a result of sustained pressure from various quarters, oil and gas companies are realising the urgent need to advance sustainability and are working hard to digitise operations and develop new technologies so they can decarbonise and diversify into more environment-friendly energy products, Bilal Hasan Ashraf, Head – Energy and Marine, National Bank of Fujairah, tells OGN.
Complex processes, aging equipment, disparate policies and insufficient resources are making the transition more difficult. However, with investment in new technologies, improved analytics, new partnerships, and enhanced regulations and transparency, oil and gas companies can gain the trust and capital of ESG investors.