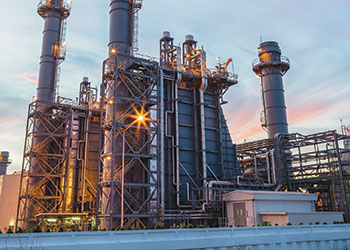 Luberef's IPO supports its growth ambitions
Saudi Aramco Base Oil Company's (Luberef) $1.3 billion initial public offering (IPO) saw success with the retail component being oversubscribed by 2.3 times and institutional order book being oversubscribed by 29.5 times.
The IPO witnessed participation by 524,848 individual investors, indicating oversubscription of 2.3 times, with a total demand of SR2.850 billion ($760 million) from this category alone.
Individual investors will receive a minimum of 10 shares each, while the remaining shares will be allocated on a pro-rata basis for the remaining demand with an average allocation factor of 30.8537 per cent, Luberef said after the successful completion of the offering period for retail investors (Retail Subscription Period) for the company's IPO, said a statement.
The final offer price for the IPO was set at SR99 per share, implying a market capitalisation of SR16.706 billion ($4.46 billion) at listing. This was after the successful completion of the book building process, which ended with an institutional order book that was over-subscribed by 29.5 times of the total offering and an order book of about SR146.4 billion ($39 billion).
The retail subscription process, comprising a maximum of 12,511,250 shares representing 25 per cent of the total offering shares, was conducted from December 14 to 18, 2022.
Based on the results of the retail subscription process, the shares allocated to participating parties will be reduced to 37,533,750 offer shares, representing 75 per cent of the total offering.
Luberef is one of the largest base oils producers in the world and the leading base oils producer in the Kingdom of Saudi Arabia. The offer's joint financial advisors were SNB Capital Company, HSBC Saudi Arabia, Citigroup Saudi Arabia and Morgan Stanley Saudi Arabia.