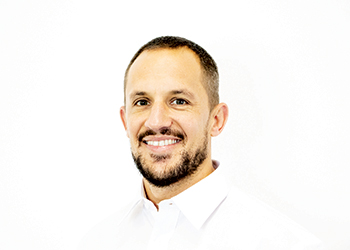 Kenny ... many solutions under development
TSC Subsea, a global specialist in remotely deployed subsea non-destructive testing (NDT) inspections for the energy industry, plans to target new markets in the Middle East, Africa and South East Asia in 2023.
The strategic growth plans follow on from one of the company's most successful years to date which saw it establish new bases in Brazil and Australia and grow its global headcount by more than 30 per cent in response to increasing demand for its tools and services.
The deployment of the ACFM NodeScanner
The year also marked the company's entry into new sectors, including offshore wind and flow assurance.
The growth in personnel continued a trend set the previous year when TSC saw its headcount increase by more than 40 per cent in 2021. The growth trajectory is expected to continue throughout the coming year as new regions come on line and activity across all sectors continues to increase.
"With expert knowledge in all NDT methods and a team of expert mechanical design engineers, we are perfectly armed to provide solutions to the most challenging integrity concerns. The coming year will see us continue to focus strongly on growth across all our regions and through the ongoing development of our technologies. We currently have a number of solutions under development to address the many market challenges faced by the energy sector and we look forward to bringing these to market," Stuart Kenny, TSC Subsea President, said.
Last year TSC saw the development of several new innovative technologies, which provided solutions across the subsea sector including the ART vPush, an industry first in acoustic deepwater hydrate detection, and winner of the best subsea project award for 2022 from the Pipeline Industries Guild. As the market continues to embrace advanced diverless inspection solutions, the company is seeing a fast uptake of the new solutions it develops, and many campaigns now encompass multiple TSC technologies.