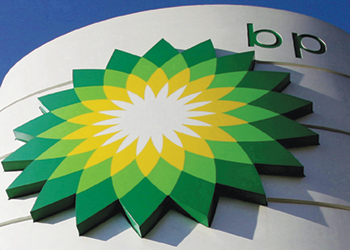 BP ... selling Egypt assets to Dragon Oil
BP helped launch Egypt's oil industry in Gulf of Suez more than 50 years ago and, together with the Egyptian General Petroleum Company, Gupco pumps around 10 per cent Egypt's oil production
BP has agreed to sell its longstanding interests in Egypt's Gulf of Suez oil concessions to Dubai-owned Dragon Oil as the oil major focuses on its large gas developments off the North African country.
Under the terms of the agreement, Dragon Oil will purchase producing and exploration concessions, including BP's interest in the Gulf of Suez Petroleum Company (Gupco), BP said, without giving the financial or operational details of the deal.
BP helped launch Egypt's oil industry in Gulf of Suez more than 50 years ago and, together with the Egyptian General Petroleum Company, Gupco pumps around 10 per cent Egypt's oil production.
In 2017, Gupco was producing around 110,000 bpd from nine main offshore complexes with more than 110 platforms. Its assets include extensive onshore processing facilities, according to BP's website.
The BP assets are set to add around 70,000 bpd of production to Dragon's existing upstream portfolio, Dragon Oil CEO Ali Al Jarwan said in an interview. Al Jarwan said the assets are seen to have potential production of 100,000 bpd.
According to recent reports citing industry and banking sources, BP was in talks with Dragon to sell the assets for more than $600 million.BP said the sale, expected to complete during the second half of 2019, forms part of BP's plan to divest more than $10 billion of assets globally over the next two years.
The oil major, which produces some 60 per cent of Egypt's gas through joint ventures, has been growing its gas asset footprint offshore Egypt in recent years. It is already the largest holder of exploration and development acreage in the Nile Delta, buoyed by a 2016 deal for a 10 per cent stake in Eni's giant Zohr gas field.
"Egypt is a core growth and investment region for BP. In the past four years we have invested around $12 billion in Egypt -- more than anywhere else in our portfolio -- and we plan another $3 billion investment over the next two years," BP CEP Bob Dudley said in a statement.
Formerly listed in London, Dragon Oil achieved peak production of 100,000 bpd in Turkmenistan in 2015 before Dubai's Emirates National Oil Co took it over that year. Since then, it has struggled to maintain production volumes.
Dragon expects total production of 93,000 bpd this year, of which 6,000 bpd should come from its 30 per cent share in the Al Faihaa field in southern Iraq.