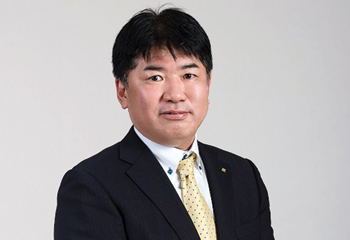 Shigeno... leading innovation to make the world a better place
The sprawling 12,000 sq m facility has been built to the same standards as Yokogawa's state-of-the-art Japanese manufacturing facilities, and is in line with the localisation objectives outlined in the Kingdom's Vision 2030

Yokogawa has over the last two and a half decades been part of several landmark projects in Saudi Arabia, and it further cements commitment to the Kingdom's vision through its recently completed manufacturing facility in the King Salman Energy Park (SPARK).
The facility greatly expands the Kingdom's production capabilities and accelerates its pursuit of digitalization through the manufacturing of internationally benchmarked and locally-manufactured transmitters, analyzer integration, and panel assemblies.
The SPARK facility has the unique distinction of being the first-ever analyzer OEM investment in Saudi Arabia for analyzer system integration.
As a global automation leader rooted in Japan, Yokogawa has proven itself as a technology pioneer and innovator, committed to empowering societies and ensuring a sustainable environment.
Al-Abdrabbuh
'Yokogawa's investment in the King Salman Energy Park (SPARK) reflects our commitment to making long-term strategic investments that provide substantial value to customers, partners, and society. It is a reflection of Yokogawa's century-old tradition of bold innovation, quality, and commitment to making the world a better place,' states Kunimasa Shigeno, President and CEO of Yokogawa Middle East and Africa.

YOKOGAWA AT SPARK
Yokogawa's sprawling 12,000 sq m facility has been built to the same standards as Yokogawa's state-of-the-art Japanese manufacturing facilities. More importantly, it has been established in line with the localisation objectives in Vision 2030 and reiterates Yokogawa's commitment to supporting the Kingdom's transition to a knowledge-based economy through localisation and empowerment.
Prior to SPARK, Yokogawa supplied analyzer systems to Saudi customers from its Dubai and Malaysia facilities. During this time, Yokogawa contributed to the Saudi economy in many ways, including installation, start-up, commissioning, and lifecycle support activities being performed out of Saudi Arabia, bringing reliable analytical technologies to Saudi industries, and knowledge transfer by training Saudi nationals on its analytical systems.
And with the advent of an analyzer system manufacturing in SPARK, Yokogawa has significantly increased its contributions to the Saudi economy.
This is the first-ever venture in Saudi Arabia by an analyzer manufacturer, and it brings in a range of benefits to Saudi Aramco, Sabic, SWCC, Maaden, and other industries in several ways:
• More reliability to analyzer systems with design and engineering following the fundamentals and basics of analytical chemistry, thermodynamics, and other related physics and other disciplines.
• FAT offering with a near plant-like experience.
• Development of supply chain and sub-vendors in Saudi Arabia in terms of HVACs, analyzer houses, electrical items, mechanical items, sample system specialty items, manifolds, diaphragm seals, etc.
• Abundant knowledge transfer to Saudi nationals and empowerment in the key disciplines of applications, engineering, manufacturing of critical analytical systems (not available in any university).
• Employment opportunities for Saudi nationals.
The SPARK facility is the first analyzer OEM investment in Saudi Arabia
On the transmitter manufacturing side, Yokogawa has expanded its manufacturing portfolio in Saudi Arabia and also increased the annual capacity by 300 percent to 40,000 transmitters along with value-added services of manifold, RTD, Thermowell, and seal integration.
Yokogawa was already a pioneer in manufacturing pressure and temperature transmitters at the Dhahran Techno Valley facility.
Furthermore, the manufacturing facility at SPARK will significantly reduce manufacturing lead times for customers.
Yokogawa will be able to deliver transmitters in a week or less for the most commonly used models. This is a reduction over six weeks should the same transmitter be imported from Japan. For analyzer systems, the delivery time will be reduced by about six to eight weeks.
In addition to ensuring ready availability of critical products and services within the Kingdom, the facility will also serve as an export hub for the Middle East and Africa, in line with the Vision 2030 goal of increasing non-oil exports in non-oil GDP from 16 to 50 percent.
It is expected that in the initial phases (up to 2024), 80 percent of the capacity will be for consumption, and 20 percent will be for exports. This will gradually be increased, and by 2030, Yokogawa should be exporting 40 percent of the manufactured goods after significantly expanding its facilities.

DIGITISATION STRATEGY
Based on extensive study of other industries that have successfully undergone digital transformation, Yokogawa has identified five key aspects that have to be addressed for success. These include Business Strategy and Journey, People and Culture, IT/OT Collaboration, State of Data, and the State of Technology.
The company applies a holistic approach to digital transformation that covers everything from sensors to the boardroom. It does not want to be just a technology provider but a partner to its customers to help them through this journey and ensure a successful outcome.
Yokogawa has traditionally been a solutions (products) provider. But it aims to move a step further and add more value and work with customers to achieve bigger objectives such as operational excellence, workers' safety, reducing emissions, etc.
Yokogawa's target now is switching from a products seller to a service-based business model, where it sees a big opportunity. It aims to help customers through their transformation journey and stay with them throughout the plants' entire lifecycle.
To support these two objectives (service and solution), Yokogawa is working to enrich its solutions portfolio in addition to obtaining technologies and capabilities.
It is enriching its portfolio from Levels 2 to 4, including systems integration across this vertical. It is also aggressively collaborating with existing companies. An achievement in this regard is the acquisition of KBC Advanced Technologies, which brings knowledge and technologies for energy optimization as well as process simulation, which could be utilized for the digital twins, thus helping customers' transformation.
Yokogawa's vast knowledge in the domain, including process, OT, IT, system integration, and consultation, gives it the ability to deliver value and not just technology.
Its cutting-edge IIOT Sushi technology covers vibration, temperature, and pressure sensors that operate using long-range LoRawan technology, which enables data transmission over long distances.
Yokogawa's advanced process Digital Twin using PetroSIM technology enables advanced online and offline diagnostics and asset analysis. Additionally, real-time optimization (RTO) allows optimizing overall plant operations. Dynamic real-time optimization (D-RTO) is achieved with the combination of Yokogawa's Digital Twin and Pace APC systems.
The company is also introducing emerging technologies, including artificial intelligence (AI) and machine learning (ML), augmented reality (AR) and virtual reality (VR), and cloud that enable early identification of issues and better decision making.

FROM AUTOMATION TO AUTONOMY
Yokogawa has since inception been leading the way in the field of industrial automation. And now, looking at the future of the industry, it has embarked on a vision called Industrial Automation to Industrial Autonomy (IA2IA) to achieve autonomous operations.
The company sees digital transformation and digitalization as key to achieving sustainable autonomy.
Yokogawa's global and regional growth will come from delivering sustainable and profitable operations to its customers as a trusted partner. This is the foundation on which Yokogawa has developed its business model for achieving agile growth.
A survey Yokogawa did in 2020 showed over 85 percent of the respondents saying they have plans to increase the levels of autonomy in the region.
The results clearly showed that the industry is transforming from automation to autonomy, where automation is fundamental to running day-to-day activities. And Industry 4.0 technologies help the industry move from 'automated' to 'autonomous,' further optimizing production with reduced risk and increased flexibility.
But moving to full autonomous might not be so soon. Currently, the move is towards semi-autonomous, where AI can predict failures and provide early warning. However, the decision to execute an action still rests with humans.
Earlier, the objective of automation was to achieve stable processes. However, due to market fluctuation, aging plant assets, and variation of human resources, the industry is adopting technologies like AI/ML, Modular Procedural Automation, IIoT smart sensors, AR/VR, Robotics, Digital Twin, and mobile devices.
In addition, the integration of data generated through these technologies is the key to successful decision-making supported by digital technologies.

SUSTAINABLE GOALS
In line with the UN's Sustainable Development Goals, Yokogawa has proactively adopted concrete sustainability goals. These goals are to achieve net-zero emissions, transition to a circular economy, and ensure the well-being of all by 2050.
Yokogawa takes a holistic approach of capitalizing on business opportunities by delivering best-of-class technology solutions while ensuring the local equity and sustainability that Saudi Arabia envisions.
With experience in several successful national projects, Yokogawa is an obvious technological partner in the conventional oil and petroleum domains. But what is less obvious is Yokogawa's interest and expertise in exploring emerging fields that are especially relevant to the new Saudi economy, namely, energy efficiency, sustainable development, renewable energy, and waste management.
'Our dual expertise in digital technologies and industrial automation makes Yokogawa the ideal digital transformation partner. With the rapid emergence of Industry 4.0, we are set to enable the journey from industrial automation to industrial autonomy.
'We look forward to expanding and strengthening the scope of our projects in the kingdom. We will do so as an innovator and technology enabler that is committed to expanding local technical know-how and resources, and we will partner with our customers in the pursuit of a sustainable and diverse model of development,' concludes Ahmad Al-Abdrabbuh, Director and SEVP at Yokogawa Saudi Arabia.