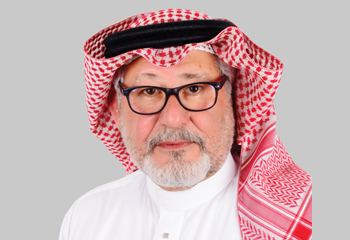 Al-Ghosain ... vouching for the Delta V-Seal
The company is in final discussions with its international partners for localisation, which is in line with the Kingdom's Vision 2030 and the company strategy to expand and diversify its portfolio

Safari Oil and Gas has been a reliable service provider and contractor to Saudi Aramco and Sabic for non-metallic composite repairs for the last 10 years.
'The trust, confidence, experience, and the certified, experienced, and qualified staff the company offers to clients has resulted in several contracts for the specialised non-metallic repairs,' Mohammed Al Ghosain, CEO of Safari Oil and Gas.
Safari is currently undergoing final discussions with its international partners for localisation which is in line with the Kingdom's Vision 2030 and the company strategy to expand and diversify its portfolio.
Another highly specialised service offered by Safari is the Double Block and Bleed Technology, which is currently being used by Aramco on several of its new and existing projects for both onshore and offshore safe isolations.
Al Aydh with FM ISO certifications
Safari has a long and proud history with Aramco and it continues to support the latter and the Vision 2030 as well as the sustainability goals of both.
'Saudi Aramco sets the highest standards in the oil and gas industry globally which all others aspire to,' says Salim Al Aydh, Safari CEO.

FUTURE OF PIPE SEALS
In order to cut costs, control 'fugitive emissions' properly, enhance safety, or minimise explosion risks, the DeltaV-Seal from Pipeotech and Safari is one of the best solutions available today.
Leaks are yesterday's news. Modern industry demands modern standards, and complete pipe integrity is a must for optimal safety, efficiency, and productivity. The DeltaV-Seal replaces old-fashioned flange gaskets with a revolutionary technology that ensures joints are as strong as the pipes themselves.
The DeltaV-Seal marks a new beginning for industrial piping; no leaks, no re-tightening, no disintegration, no blowout or fire risk, and no safety concerns. In other words, users can just install and forget.
The DeltaV-Seal has continually demonstrated class leading leakage and durability performance via numerous testing programmes conducted by DNV, Amtec and the University of Wroclaw, Poland.
The seal performance claims are backed by the industry's first and only 10-year gas-tight warranty, guaranteeing total pipeline integrity for the long-term in the most demanding industrial environments.
The DeltaV-Seal finds application in a few selected industries, including oil and gas, construction and shipping, chemical processing, and food and beverage.
Safari Oil and Gas's new premises in Al Khobar
'The question isn't can you afford to use DeltaV-Seals; the real question is, can you afford not to?' asks Al Ghosain.

ENDURING QUALITY
The DeltaV-Seal gives lasting performance, protection, and peace of mind. Manufactured from a metal compatible with the flange it mates with, the seal offers unique strength, thanks to reduced torque requirements, and optimal corrosion resistance. The result is piping infrastructure with greatly enhanced durability, meaning less maintenance, less replacements, less waste, and more operational security.
Each DeltaV-Seal is precisely machined out of one solid piece of metal and is made from a material compatible with the customer's connecting flange, mitigating against galvanic corrosion, and guaranteeing a leak-proof connection for the entire lifespan of the pipeline. It is applicable for raised faced or flat faced ASME and EN flanges.
DeltaV-Seal offers total environmental protection from fugitive emissions.
'The adoption of DeltaV-Seal technology can give process industries a head start in achieving their goals of safer, more profitable and environmentally sustainable pipeline operations. Elimination of fugitive emissions via better sealing technology has never been more important and DeltaV-Seal has earned its place at the top of the podium,' says Andrew Patrick, CEO, Pipeotech.

NEW PREMISES
The Safari Group is on the move with new premises for Safari Oil and Gas in Al Khobar. The new office building looks very familiar and if it does there is good reason; it is a smaller version of the Riyadh based Safari Head Office.
The striking new building front façade has been closely copied to match the main Safari head office in Riyadh and the front of the building is adorned with the discernible Safari logo known across the depth and breadth of the Kingdom and further.
The side of the building facing oncoming traffic features the names and logos of several of the key subsidiaries of the Safari Group that will be based there, including Safari Oil and Gas and Unique hospitality. The building offers a broad range of internal offices and also ample rear off street parking.
The Safari Group has steadfastly been increasing its footprint across the Kingdom and has a number of large construction projects and a range of facilities management (FM) contracts right across the country with more coming on board regularly and a stream of construction and FM contracts in the offing.
The Safari Group Construction division is also now carrying out work in Neom and is well placed to handle further capacity within its expansive FM division headed by Peter Roddam a well-known figure in the FM industry.

CERTIFICATIONS
Safari a leading facilities management and construction company in Saudi Arabia, has recently qualified for and been awarded two prestigious ISO standards; the ISO 41001:2018 for Facilities Management Systems, and the ISO 55001-2014 for Asset Management Systems for quality management in these fields.
'This is a reflection on our abilities as a leading facilities management company in the Kingdom of Saudi Arabia and of our determination to achieve world-class standards for our clients,' says Al Aydh.