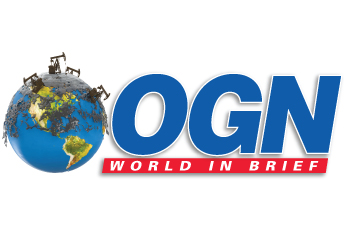 Adnoc Drilling wins $2bn contracts for gas project
ABU DHABI: Abu Dhabi National Oil Company (Adnoc) announced the award of two substantial contracts totalling $2 billion (AED7.49 billion) to Adnoc Drilling for the Hail and Ghasha Development Project.
The contracts comprise $1.3 billion for integrated drilling services and fluids and $711 million for providing four Island Drilling Units.
A third contract, valued at $681 million was awarded to Adnoc Logistics & Services for providing offshore logistics and marine support services. Overall, more than 80 per cent of the value of the awards will flow back into the UAE's economy under Adnoc's successful In-Country Value (ICV) programme and all three of the contracts will cover the Hail and Ghasha drilling campaign for a maximum of ten years. The Hail and Ghasha Development Project is part of the Ghasha Concession, which is the world's largest offshore sour gas development and a key component of Adnoc's integrated gas masterplan as well as an important enabler of gas self-sufficiency for the UAE.
Africa united on just energy transition
ADDIS ABABA: The 41st Ordinary Session of the Executive Council adopted the African Common Position on Energy Access and Just Transition, a comprehensive approach that charts Africa's short, medium, and long-term energy development pathways to accelerate universal energy access and transition without compromising its development imperatives.
Led by the African Union Commission (AUC) in collaboration with other pan-African institutions, the Common Position stipulates that Africa will continue to deploy all forms of its abundant energy resources including renewable and non-renewable energy to address energy demand.
Natural gas, green and low carbon hydrogen and nuclear energy will therefore be expected to play a crucial role in expanding modern energy access in the short to medium term while enhancing the uptake of renewables in the long term for low carbon and climate-resilient trajectory.
G7 price cap on Russian oil before Dec 5
BRUSSELS: The Group of Seven richest economies aim to have a price-capping mechanism on Russian oil exports in place by December 5, when European Union sanctions banning seaborne imports of Russian crude come into force.
"The goal here is to align with the timing that the EU has already put in place. We want to make sure that the price cap mechanism goes into effect at the same time," said a senior G7 official, who asked not to be named.
The G7 - the United States, Canada, Japan, Germany, France, Italy and Britain - said last month they would consider setting a price cap on Russian crude to curb the oil revenue that Moscow uses to finance its invasion of Ukraine.
The official said Russia will have a hard time selling its crude elsewhere because the EU sanctions envisage a ban on all financial services connected to trade in its oil, including insurance, re-insurance and financing of cargos and ships.