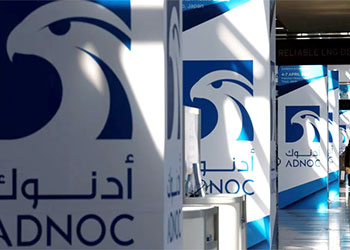 Adnoc Logistics & Services IPO stake size raised to 19 per cent
Abu Dhabi National Oil is offering a larger stake in its marine and logistics unit in an initial public offering after attracting significant investor demand, it said.
Adnoc will now offer 19 per cent of Adnoc Logistics & Services (Adnoc L&S) in the IPO, up from 15 per cent, potentially raising $769 million based on the top end of indicated prices, according to Reuters calculations.
Adnoc said it had received strong demand across all tranches and the decision was also part of the company's commitment to a supportive trading environment for the company's stock after listing.
It set the price range for the unit at 1.99 dirhams ($0.5420) to 2.01 dirhams per share on May 16. The final offer price is expected to be announced on May 25.
Reuters reported in March that Adnoc was gearing up to list Adnoc L&S in June, the oil giant's second IPO this year after raising $2.5 billion from its gas business.
Adnoc L&S delivers crude oil, refined products, dry bulk and liquefied natural gas from Abu Dhabi to its international customers. It was created in 2016 following a merger between Abu Dhabi National Tanker, Petroleum Services and Abu Dhabi Petroleum Ports Operating.