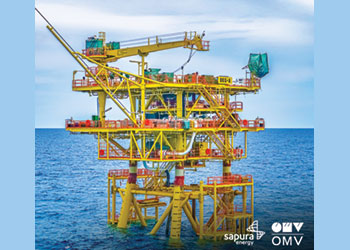 SapuraOMV....a leading Malaysian energy firm
Abu Dhabi state fund Mubadala Investment and Japanese oil and gas explorer Inpex are among firms competing to acquire SapuraOMV in a deal expected to be worth about $1.2 billion.
The sale of the Malaysian-headquartered oil and gas upstream company could help boost weak global merger and acquisition (M&A) activity buffeted by headwinds from a slowing world economy, higher interest rates and geopolitical tension.
Indonesian energy company Medco Energi is also vying for SapuraOMV, an equal joint venture of Sapura Energy and Austria's OMV.
M&A activity in the Asia Pacific region and Japan dropped 26 per cent to a 10-year low of $624.4 billion for the first nine months of this year, versus the year-ago period, LSEG data shows.
Deal activity in the energy and power sectors in the region fell 44.9 per cent to almost $53 billion, LSEG data shows.
SapuraOMV produced about 30,000 barrels of oil equivalent per day (kboepd) from its two Malaysian assets, SK310-B15 and SK408 – Gorek, Larak and Bakong, Sapura Energy said in its latest annual report for fiscal year 2023.
The planned stake divestment would help bring in fresh capital while paring debt, Sapura Energy said in the report.
With exploration interests in Australia, Mexico and New Zealand, SapuraOMV targets production of 100 kboepd through organic growth and M&A activity over the next five to eight years, according to OMV's website.
In November 2018, OMV said it was investing up to $975 million for its 50 per cent share of the equity in SapuraOMV in a deal the intended to springboard its Asia expansion.