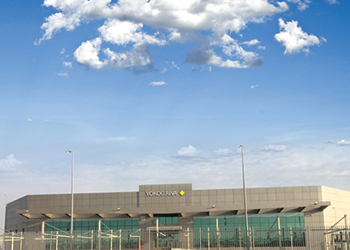 Process control and industrial automation provider Yokogawa has launched its state-of-the-art technology manufacturing centre at the King Salman Energy Park (SPARK) Digital Hub.
The 12,000-sq-m facility will manufacture internationally benchmarked analyser systems, transmitters and control systems panel assemblies to meet domestic demand as well as for export to the GCC, Middle East and Africa.
Projects within the kingdom and the region will benefit from the facility through faster turnaround in shipment, availability of local support, and better costs.
The facility is equipped with a full suite of testing equipment which ensures that the highest level of quality is maintained throughout the manufacturing process.
As the first-ever analyser OEM investment in Saudi Arabia for analyser system integration, the centre will also provide localised analyser system integration facilities to the Middle Eastern and African region.
The new facility will boost Yokogawa's pressure and temperature transmitter manufacturing capacity in the kingdom from 10,000 to 20,000 transmitters annually.
In addition to facilitating Saudi Arabia's oil, gas and chemical production and export of high-end technologies to the rest of the world, the centre will contribute to Saudi Vision 2030 by promoting a knowledge-based economy and local value maximization.