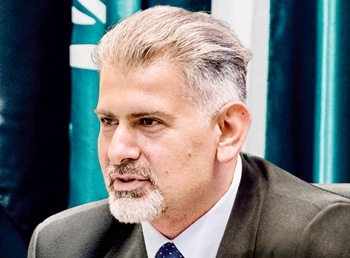 TGT Diagnostics, a leader in through-barrier diagnostics for the oilfield, has appointed Rizkallah Ward, as Chief Digital Officer (CDO).
Ward will be responsible for managing all aspects of TGT's digital transformation. He will focus on expanding TGT's capabilities in the arena of predictive diagnostics, as well as enhancing the company's AI data platforms and analytics, and transforming its internal systems and diagnostic workflows through digitalisation.
Ward is a recognised leader in AI and digital transformation. He joins TGT with more than 30-years' experience in technology and digital solutions, and has worked in a wide range of sectors including, telecommunications, military, government, utilities as well as in oil and gas.