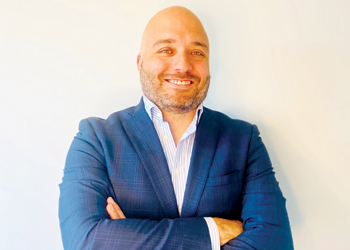 Abdallah Abdallah, Managing Director, Aveva Select Gulf
Aveva, a global company driving digital transformation and sustainability, announced that Advanced Integrated Tech Solution (AITS), a provider of innovative technologies for IR4.0, has become an Aveva select partner for the GCC, under a new name 'Aveva Select Gulf'.
Being an Aveva select partner allows AITS to deliver aveva's full portfolio of leading-edge industrial software solutions to regional customers that will help them become more sustainable and profitable.
Aveva Select Gulf will be able to leverage Aveva's comprehensive software portfolio, enabling them to help organisations accelerate their digital transformation journeys.
With Aveva's Engineering solutions, it can assist customers in efficiently delivering capital projects on time and within budget.
The Aveva Operations suite eliminates supply chain value leaks while improving operational efficiency and enhancing collaboration.
Aveva Select Gulf can also empower customers and partners to balance operating expenses and risk to optimise performance with Aveva Asset Performance Management.
A common digital thread across all enterprise pillars is enabling a new level of Performance Intelligence using bedrock technologies from Artificial Intelligence (AI), Industrial Internet of Things (IIoT), big data to the cloud and hybrid solutions.
AITS has won major contracts across industries in the GCC over the past four years, including successful implementations for the utilities sector as well as deploying the Unified Operations Center, Aveva's command-and-control solution for operators, for water wastewater, roads management, oil and gas operations and smart city projects in the region.